Despite Crisis, Greeks See Opportunity In Olive Oil Production
by XpatAthens
Thursday, 27 August 2015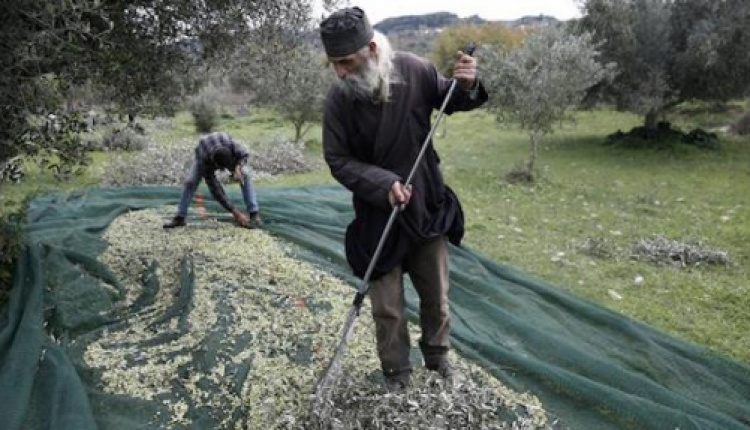 October is the ever-important olive harvest in Greece and many of the country's entrepreneurs see a tremendous opportunity for growth and a rare opportunity to take a chunk out of Number 1 Spain and Number 2 Italy— the word's top two olive oil producing nations.


Italy's crop has been decimated by a fruit fly that eats olives and a rare tree disease. Nearly a million trees in the Puglia region alone have been infected with a disease dubbed by locals as "olive ebola" which slowly kills trees. And this is coming from a 1/3 decrease in production from the 2014-15 season, according to data from the Madrid-based International Olive Council (IOC).
Things are so bad that the Italian government has declared a "state of calamity" in the provinces of Lecce and Brindisi on the heel of the country.


The same organization points to a 50% decrease in production in Spain due to a drought that has effected much of the Iberian peninsula.


But resilient Greece has seen its olive oil output double since last season to just over 300,000 tons and the problems Italy and Spain are facing are making Greece's wholesale prices competitive. According to a June report from the council, wholesale prices for extra-virgin categories from Italy and Spain have surged 114 percent and 84 percent this year, respectively, to €5.66 ($6.25) per kilo and €3.59 per kilo. In contrast, prices for Greek oil have climbed just 24 percent, to €3.09 per kilo.


The IOC reports Greek exports from the most recent harvest to the U.S., now the world's top olive oil consumer, rose 28 percent from October 2014 through June of this year, while exports from Spain and Italy both dropped more than 50 percent.


Costco Wholesale is one company that recently got on the Greek olive oil bandwagon in a major way.