Blue Flag: Greece 2nd In The World For Its Clean Beaches
by XpatAthens
Thursday, 19 May 2022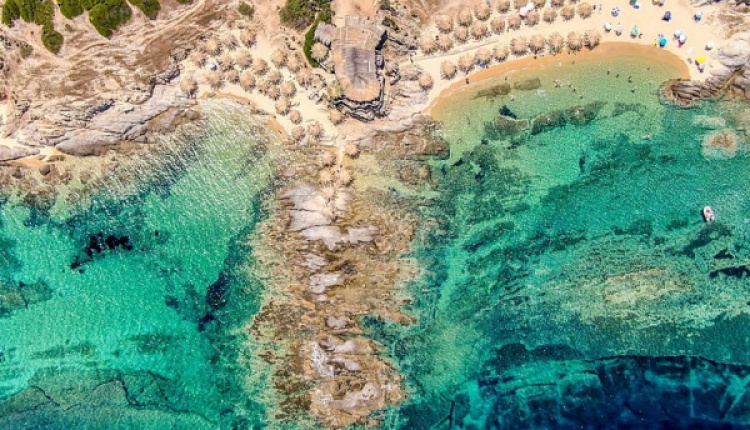 Greece's beaches are among the world's cleanest with the region of Halkidiki and the island of Rhodes in the lead this year, according to the 2022 Blue Flag quality award list for beaches, marinas, and sustainable tourism boats, released by the Hellenic Society for the Protection of Nature (EEPF).
Greece ranked second after Spain among 48 countries with 581 of its beaches, 15 marinas, and six recreational boats getting the Blue Flag label, one of the world's most recognized voluntary eco-labels, awarded to beaches, marinas, and sustainable boating tourism operators.
At the top of the list with the cleanest beaches is the Halkidiki region with 87 Blue Flags, followed by Rhodes (55), and Crete: Lassithi (41), Chania (36), Heraklion (31), and Rethymno (20).
Other top 10 Blue Flag beaches in Greece are in Attica (18), Kefalonia (17), and Lesvos (17).
"
We are blessed as a country. Our destinations are highly sought after by people from across the globe
," Deputy Tourism Minister Sofia Zacharaki commented on the news. Zacharaki went on to refer also to the quality of services and human resources in Greece while announcing that 140 million euros in RRF funds will be going into the construction of marinas and beach accessibility.
Last year, Greece ranked second again globally with 530 beaches among 49 countries for its Blue Flag beaches.
About the Blue Flag

The Blue Flag voluntary eco-label program is operated under the auspices of the Foundation for Environmental Education (FEE) and is headquartered in Copenhagen, Denmark. In Greece, the program's coordinator is the EEPF.
In order to qualify for the Blue Flag, a series of stringent environmental, educational, safety, and accessibility criteria must be met and maintained.
To read this article in full, please visit:
news.gtp.gr