Casapueblo - The Santorini Of Latin America
by XpatAthens
Thursday, 19 February 2015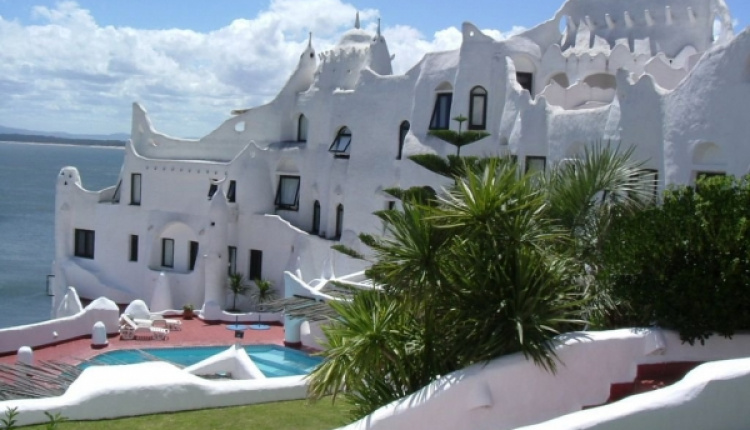 Located on a high rocky point jutting over the sparkling water in Punta Ballena, Uruguay, sits the Casapueblo, a magical sculptured hotel/museum that is often mentioned as the Greek island of Uruguay, or, the Santorini of Latin America.
It is the structure's Cycladic-inspired architecture, combined with Punta Ballena's amazing sunset view that makes it look like a small village on the island of Santorini in Greece.
The structure that is a short 15-minute drive from Punta del Este, was built by the famous Uruguayan artist Carlos Páez Vilaró. Today, it is a museum, art gallery, and hotel that welcomes thousands of visitors every year.
This complex looks like nothing else in South America. As you explore the winding cave-like corridors containing artifacts and unusual lighting, it gives you a mysterious feeling — and getting lost here is an entertaining experience. There are no room numbers on doors, since the hand-painted tiles on your key match your door tiles — each room is different.
To read more, please visit greekreporter.com
By Anastasios Papapostolou