Athens Named Best European Capital For Food Lovers
by XpatAthens
Friday, 22 October 2021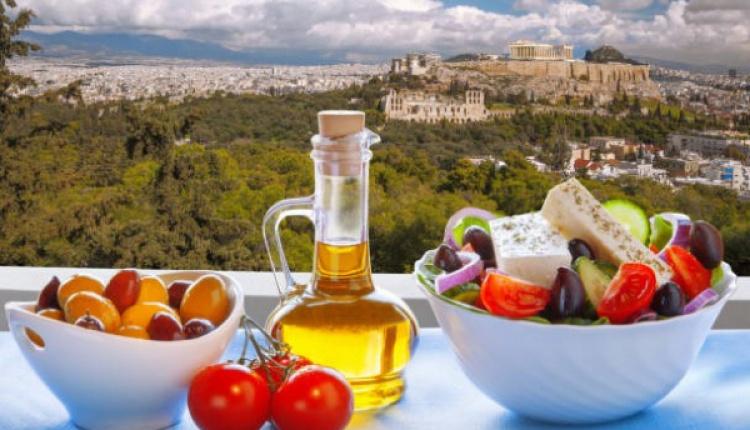 Athens has been named "Best European Capital for Food Lovers" by Uswitch.com, a London-based online telephone and switching service that compares prices of products and services.


Uswitch conducted research to identify the best European capital cities for foodies to live in and used TripAdvisor data on the following variables in each city: vegetarian, cafe, pub, fast food, brunch, price average, and a number of restaurants.


According to the research, Athens comes in first as the best European capital for food lovers with an overall score of 88.47 out of 100. With the third-highest cafe rating of all cities analyzed (9/10), it beat other bustling capitals such as Madrid (8.05/10) by 0.95 points.


"There are over 1,000 eateries to choose from in the city alone, with even more on the outskirts. You won't be disappointed if you choose to dine at a quaint little cafe either, as these locations have an impressive average rating of 9 out of 10. If you're looking to budget your meals, you can expect to pay around 19.26 dollars per meal," Uswitch said.


Ranked as the best capital for vegetarian restaurants (8.85 out of 10), Serbia's Belgrade is also the second-best capital city for food lovers, with an overall score of 83.06/100.
Another eastern European capital, Sofia, takes third place with an overall score of 79.63/100.


Tirana, Valletta, and Lisbon are all great spots for brunch for those who love to take the time to socialize, eat well and still sleep in. All three capital cities have an overall score within the 70s out of 100, so they're good choices for food lovers.


The central European capital cities of Bratislava (Slovakia) and Zagreb (Croatia) are two other locations with quality options for foodies. While Zagreb dips below 70 with its overall score (68.76), it more than makes up for it with its highly-rated cafes.


Completing the top 10 is Bucharest in Romania. Achieving an overall rating of 68.73 out of 100, it has its highest scores in the quality of cafes (both in the atmosphere and the food itself) and fast food.
Originally published on:
news.gtp.gr