Greece A Leading Choice For European Travelers Seeking To Get Away By March
by XpatAthens
Monday, 01 November 2021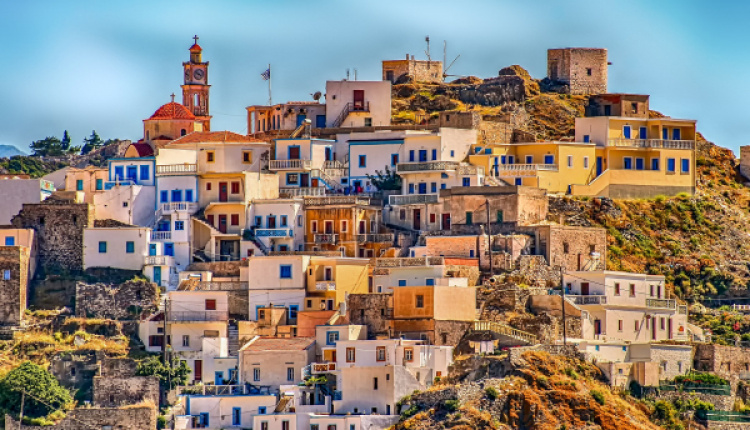 Greece is among the Top 5 destinations of choice for Europeans hoping to take a holiday by March, according to the latest survey released this week by the European Travel Commission (ETC).


The ETC's latest survey conducted in September: "Monitoring Sentiment for Domestic and Intra-European Travel – Wave 9", reveals that a total of 6.8 percent of Europeans polled said they wanted to take a trip to Greece by the end of March.


Greece (7 percent) is ranked fourth as a top bucket list destination after Spain (9 percent), Italy (9 percent), and France (8 percent).


Completing the Top 10 are Germany, Croatia, Portugal, Turkey, Austria, and the UK.


Poland, the Netherlands, Germany, Spain, and Italy are the main European markets that will generate travel flows through to March, the report found. In these countries, more than 68 percent of respondents said they intended to make at least one trip by that time.


More specifically, two in three Europeans plan to travel in the next six months thanks in large part to the confidence restored over the summer revealing a positive tourism outlook for the coming months.


The report's analysts also found that for the first time since October 2020, Europeans' travel plans are evenly spread over the next six months with 26 percent choosing to travel in October and November, 28 percent between December 2021 and January 2022, and 25 percent in February-March 2022.


According to ETC, the findings indicate that Europeans are no longer in a "waiting mode" and feel more confident to embark on "spontaneous" trips.


Preference for domestic trips dropped by 18 percent over the past 12 months with Mediterranean destinations ranking highest on travelers' destination wish lists. Potential travelers are interested in city breaks (18 percent) up by 43 percent since the summer and beach vacations.


The report also found increased popularity in shorter trips of up to three nights (30 percent of city break travelers). At the same time, the percentage of travelers intending to spend up to 500 euros on their trip grew by 20 percent.


To read this article in full, please visit:
news.gtp.gr