Athina Rachel Tsangari's 'Chevalier' Wins Best Film At London Film Festival
by XpatAthens
Monday, 19 October 2015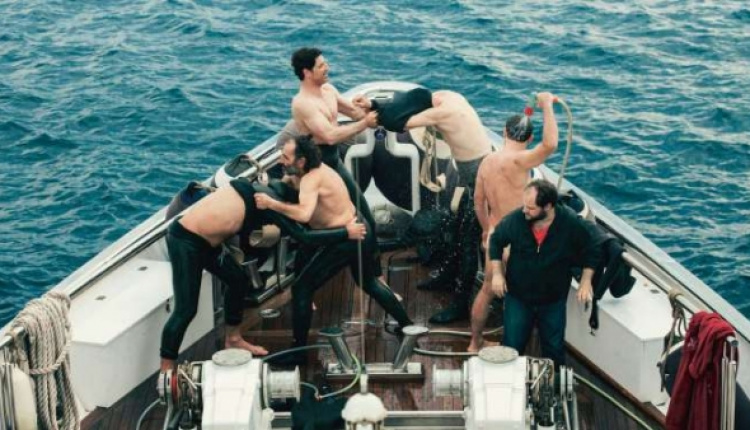 Greek director Athina Rachel Tsangari's comedy "Chevalier" won best film at the 59th BFI London Film Festival at the award ceremony at Banqueting House in London Saturday, while Robert Eggers' "The Witch" took the first feature prize, known as the Sutherland Award.


In her film, Tsangari, who earned critical acclaim with "Attenberg," lampoons male antagonism and competitiveness. A group of six men are on a fishing trip when they discover a mechanical issue with their yacht, and moor in a harbor to make repairs. While stuck there, they kill time by playing "Chevalier," a game designed to determine who is "best in everything."


Jury president, Pawel Pawlikowski, the director of Oscar-winner "Ida," described "Chevalier" as a "study of male antagonism seen though the eyes of a brave and original filmmaker." He added: "With great formal rigor and irresistible wit, Athena Rachel Tsangari has managed to make a film that is both a hilarious comedy and a deeply disturbing statement on the condition of Western humanity."


Pawlikowski's fellow jurors were producer Christine Vachon, actors Chiwetel Ejiofor and Kristin Scott-Thomas, and director and screenwriter Mabel Cheung.
"The Witch" is about a 17th-century New England family torn apart by tension and the suspicion of witchcraft. Jury president, "Appropriate Behavior" director/screenwriter Desiree Akhavan, said "The Witch" "stood apart as the announcement of a new voice in contemporary cinema. A horror film that felt as though it were reinventing the genre with each frame and truly shocking moments that evoke both terror and empathy. With an impressive command of cameras as well as truly heartbreaking performances — it presented a fresh, feminist take on a timeless tale."


The jury also commended Martin Butler and Bentley Dean's "Tanna," saying "It's a rare skill to give a voice to a typically marginalized community that doesn't condescend or patronize and for this reason the jury would like to give special mention to 'Tanna'."


Akhavan's jury comprised director and fine artist Clio Barnard, who won the Sutherland Award in 2010 for her feature debut "The Arbor," James Kent, the director of "Testament of Youth," actor Allen Leech ("The Imitation Game"), and chief film critic of The Times, Kate Muir.


To read more, please visit:
Variety