A Greek Start-Up Goes Global
by XpatAthens
Thursday, 22 October 2015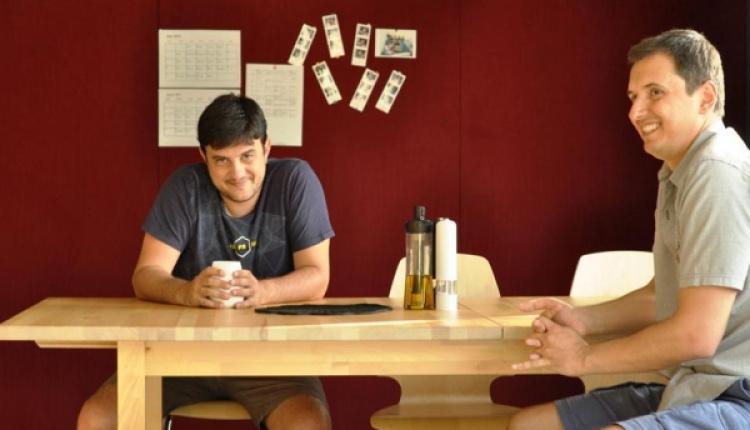 In the spring of 2012, 35-year-old Imperial College graduate Nikos Moraitakis was an Upstream executive in Dubai, far away from the noise of crisis-stricken Greece, but when a new round of elections was announced back home in May that year – a situation which would lead the country to the brink of Grexit – he decided to return and set up his own company together with fellow Upstream executive Spyros Magiatis. Perhaps as a response to those who felt his decision was "crazy," Moraitakis had already created "The Drachma Start-up," a blog with a telling subtitle: "Diary of an Entrepreneur with Incredibly Bad Timing."


Three years later, their company, Workable, which develops software to facilitate the hiring process for companies, is reaffirming its reputation as the country's most promising start-up firm. Recently, the company announced it was set to receive the largest amount of funding ever given to a local start-up – 27 million dollars. The financing comes from core investor Balderton Capital as well as Notion Capital and 83North (formerly Greylock IL, the venture capital firm which headed a previous round of funding).


Workable currently employs 48 people, compared to 30 at the beginning of the year, while its turnover has risen fivefold in the space of 12 months.


Meanwhile, the company's client base is increasing by 15 percent every month and, according to Moraitakis, the target is for revenues to quadruple by the end of 2016.


More than 3,000 companies in 52 countries use the company's software, which, according to Daniel Howden, Workable's vice president for marketing, "democratizes hirings" by allowing small to medium-sized companies lacking specialized human resources departments to compete with larger firms in the headhunting process.


The company operates primarily in Athens – with a staff of 36 – as well as London and Boston – now the company's headquarters. "We hope to continue with the majority of employees working in Greece, as we plan to increase our staff to 150 people within the next year," CEO Moraitakis told Kathimerini. Most of the members of the Greek team, "who are earning salaries that are considerably higher than the market average," belong to one of the age categories worst hit by the crisis, 25- to 35-year-old graduates, said Moraitakis. Now the fresh funding will go toward the company's growth plans.