Kos On Its Way To Become A Greek Biking Destination
by XpatAthens
Monday, 29 November 2021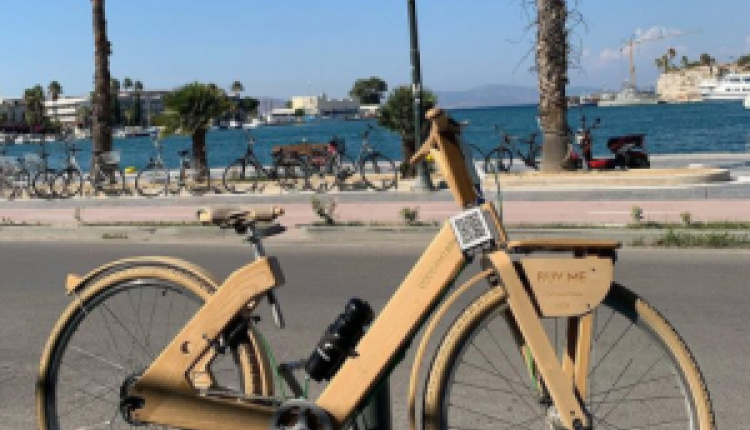 The comparative advantages of Kos as an emerging biking destination were presented by Deputy Transport Minister Michalis Papadopoulos during an event held recently on the island by local authorities.
According to Papadopoulos, cycling has become an everyday habit for the residents of Kos, an island that for decades has been receiving groups of cyclists who enjoy its numerous cycling routes. He also referred to the climate crisis and the need to use mild transport modes in order to reduce carbon emissions.

"Green tourism has become a trend in many areas of Europe such as Scandinavia. Travelers now choose environmentally friendly modes of transport… Kos can offer all that with the bicycle as a vehicle,"
Papadopoulos added.
Greece's EuroVelo Cycling Routes


During the event, Papapopoulos also referred to Greece's efforts to establish a National EuroVelo Coordination Center that would promote cycling tourism in the country.
EuroVelo is a cycling network connecting European countries. It includes 17 certified cycling routes that cover 51,000km across 42 countries.
"There are three cycling routes passing by Greece and our ambition is to include Kos in the EuroVelo network as the island fulfills all the requirements: it offers flat terrain, many roads with low-speed limit and traffic, and – above all – special interest routes,
" Papadopoulos said.
He also pledged that the Transport Ministry would offer the support and know-how8 in order for Kos to become a prime biking destination.
Kos' Study For Biking Tourism


Organized by the municipality of Kos, the event also included the presentation of a study for the development of biking tourism on the island. Its main proposals include:
– the promotion of existing cycling infrastructure
– the extension and signage of its cycling routes
– the creation of dirt roads for the promotion of Kos' mountainous areas
– the development of suburban routes to be included in the EuroVelo network
– the development of an action plan for the promotion of Kos' biking tourism product in Greece and abroad.
Main image:
@cocomat.bike_kos
Originally published on:
news.gtp.gr