What Is The Green City Program & How To Participate
by XpatAthens
Friday, 26 November 2021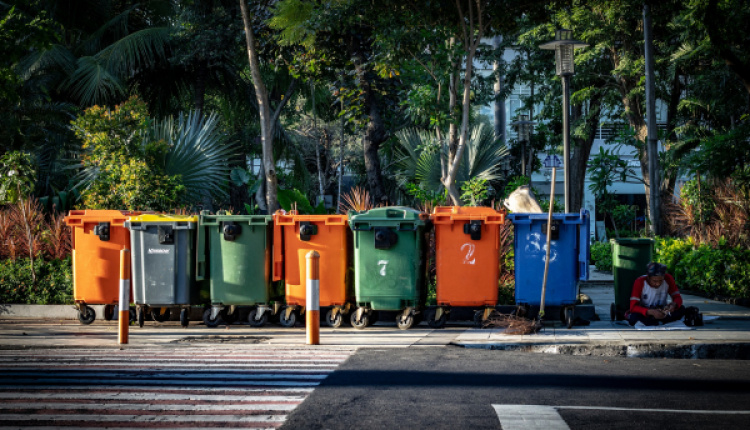 Developed by the Region of Attica in cooperation with EDSNA.GR, the
Green City
is a recycling program that offers citizens the opportunity to recycle and win, while supporting the country's transition to a circular economy. More specifically, recycling in all municipalities of the Attica Region earns you points that you can use at companies that participate in the program and bear the Green City logo.
The process is very simple and can be completed in the following 5 steps:
Step 1:
You arrive at the Mobile Green Point having in your possession the materials you wish to recycle, either separated by item in different bags, or the materials will be segregated on-site with the staff's assistance.
Step 2:
You Register/Identify and receive your personal recycling card. (You can complete the registration/identification process
here
.)
Step 3:
You hand over both the recycling card and the recyclable materials to the staff.
Step 4:
The staff scans the card and weighs the materials. The appropriate points are transferred to your account, depending on the type and weight of the materials you recycled.
Step 5:
The process is completed with the staff discarding the materials in the appropriate containers and you can see the renewal of your points.
The following items can be recycled:
PET class plastics
Glass
Mixed Plastics
Batteries
Aluminum
Edible Oils & Fats
Ferrous Metals
Electronic & Electrical Equipment
Paper / Cardboard
Clothes
It is essential that the materials are empty of any content. Ideally, they should be rinsed, so that there are no food remains, liquids, etc. Edible oils and fats should be transported in plastic bottles/containers and then disposed of in special containers (barrels).
If you wish to participate in the program, you can download The Greencity application, available on
Google Play
and
App Store
, in order to:
- become a member
- be informed about when there will be a Mobile Green Point in your Municipality
- see the points you have collected
- learn about offers and discounts you can redeem
For more information please visit:
thegreencity.gr