Discovering The Ancient Secrets Of The Olive: An Adventure Full Of Activities
by XpatAthens
Thursday, 20 June 2019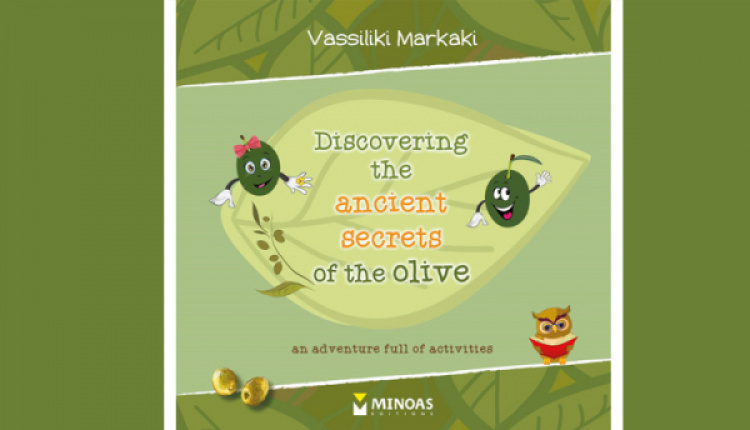 About The Book
The ancient Greeks adored the olive from the twilight of history, and even in prehistoric times they used olives in medicine, cooking, religion and many other aspects of everyday life. Until today, scientists, botanologists, archaeologists and geologists have been trying to peel away the secrets of the olive and its uses in Ancient Greece. In this book you will find out how the ancient Greeks used the olive, through paintings, activities and amusing texts... Let yourself be surprised by the facts, as the olive is still used today in multiple ways and in many cases in the same ways that it was used back then!
About The Author
Vasiliki Markaki studied International Relations and History of Art in Athens and holds two Masters Degrees, in Art Management and Museum and Gallery Management, from City University London.

She has collaborated with natural history museums in Greece and the UK, for the development of learning activities and has also worked for the London-based British Committee for the Reunification of the Parthenon Sculptures. In 2015, she joined the team that planned and managed the development of the House of European History, the new museum of the European Parliament, designing the learning strategy and all related material for physical and online visitors. Since 2017 she has been working at the Μuseum of Cycladic Art as the coordinator of the museum's e-learning program.

Her children's book "Discovering the Ancient Secrets of the Olive" was published in Greek and English in 2013.
---
To purchase Vassiliki's book, please visit: Amazon.com
---