Nikos Vatopoulos: Walking In Athens
by XpatAthens
Monday, 02 September 2019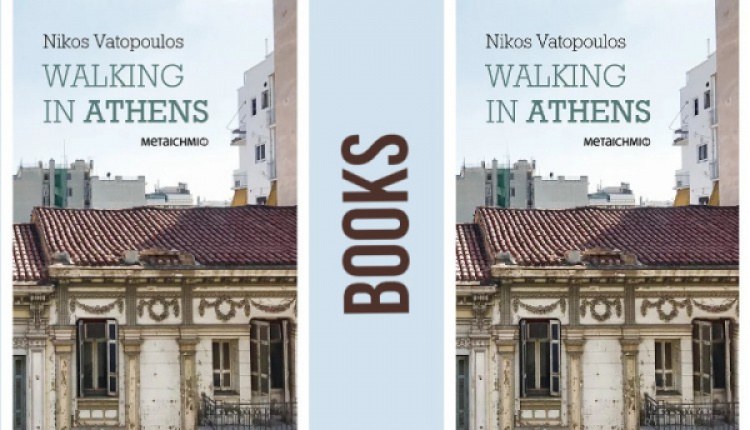 Walking in Athens is a unique compilation of photos and accompanying articles, that came about from walking in various neighborhoods of Athens. Mixed architectural styles, crumbling houses juxtaposed against concrete buildings, empty facades next to sound buildings; this is a guide to a secret landscape. A compilation that speaks not just about architecture – it talks about the coming and going of the city's communities, its ever-changing society civilization evolving.

The first edition of the book was published in Greek in April 2018. It was a great commercial success and won the Greek Non-Fiction Book Award at the Public Book Awards 2019. Walking in Athens is also available in e-book format.

Click here to look inside the book.

Nikos Vatopoulos
Nikos Vatopoulos was born in Athens in 1960. He is a journalist and a photographer, specializing in cultural reporting. He is the Chief Editor of Culture for Kathimerini newspaper and has published numerous articles and books on the architecture of Athens and its urban civilization.
---
To purchase Walking In Athens by Nikos Vatopoulos, please visit: Metaixmio
---