Leaving, Or Coming Home? A Review Of Girl Gone Greek
by XpatAthens
Saturday, 06 June 2015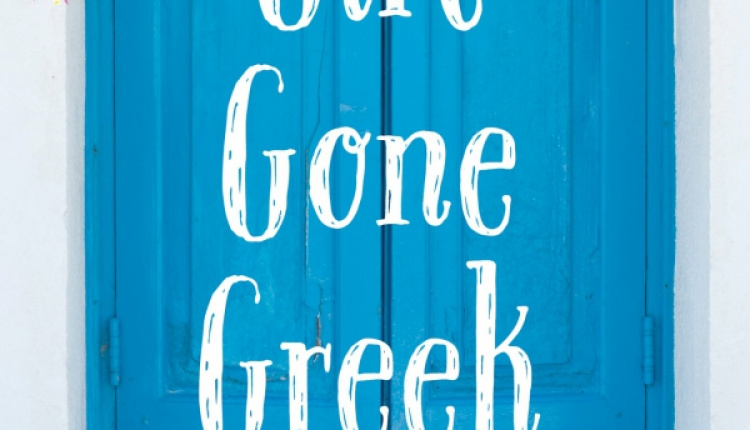 Girl Gone Greek
is
Rebecca Hall's
debut novel. A semi-fictional account of life in Greece, here's what you can expect:
Ever wondered what awaits those real-life Shirley Valentines who leave a life of expected conventionality and comfort for the unknown of a foreign land with a different language, very different habits and a squiggly alphabet?


Rebecca A. Hall's debut novel "Girl Gone Greek" will give you some of the answers – from the point of view of Rachel, a young English woman who escapes familial judgement and the accepted mores of her homeland to become the newest English teacher in a Greek village. Without nothing more than a sprinkling of Greek words to get her by. And in the midst of the worst economic crisis the country has seen for decades.


What Rachel discovers after arriving in the grimy capital and taking the bus out to the Peloponnesian village confirms some of her expectations, but defies most. Peopled with colourful characters, almost incredible but somehow entirely believable for anyone who's ever had any contact with 'real' Greek society, Rachel's tale is one of love for the country she discovers tinged with frustrations and confusions of the culture clash that awaits her.


The story is written in an easy, familiar style that had me nodding in recognition and chuckling in sympathy throughout. It's like being told the tale by a good friend over a week of afternoons featuring delicious, sweet baklava and strong treacly cups of Greek coffee.



Girl Gone Greek
is available in paperback and Kindle format from
Amazon.co.uk
and
Amazon.com
.
Read more about Rebecca on
Life Beyond Borders
.
The official launch of
Girl Gone Greek
was held at The Athens Centre on September 30th 2015. To see a photo album of the evening please click
HERE
. To see a video of the presentation, please click
HERE
.