Ilia: A Lovely Beach Ideal For Autumn Dives
by XpatAthens
Friday, 02 September 2022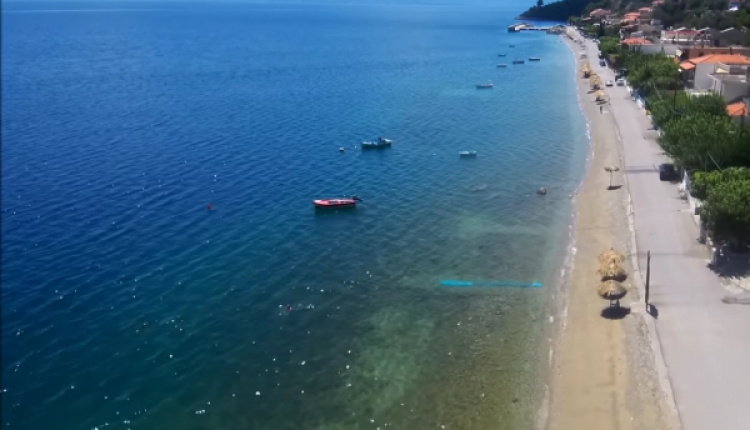 Summer may be over (technically, at least) but that doesn't mean we're going to stop visiting our beautiful Greek beaches - at least as long as the weather permits it.
As the temperature begins to drop, a beach in long-suffering North Evia offers us the opportunity to enjoy a swim throughout the autumn.
This beach is no other than the beach of Ilia in North Evia, the ideal choice for all those who dream of winter swimming but shudder at the idea of the ​​freezing waters.
Ilia beach is located near Aidipsos, next to the coastal village of the same name, which is great for a holiday on a budget, with would-be vacationers in September able to find a double room in front of the sea just for 35 euros per night.
But why are the waters of this particular beach so warm? The reason is simple. The village's thermal springs, the temperature of which can climb up to 60 degrees Celsius, flow into the beach of Ilia. Of course, when the water meets the sea the temperature drops, but the water remains quite warm even until the end of autumn!
Originally published in Greek on:
ieidiseis.gr