Porto Kagio: A Secret Paradise In Mani
by XpatAthens
Monday, 08 August 2022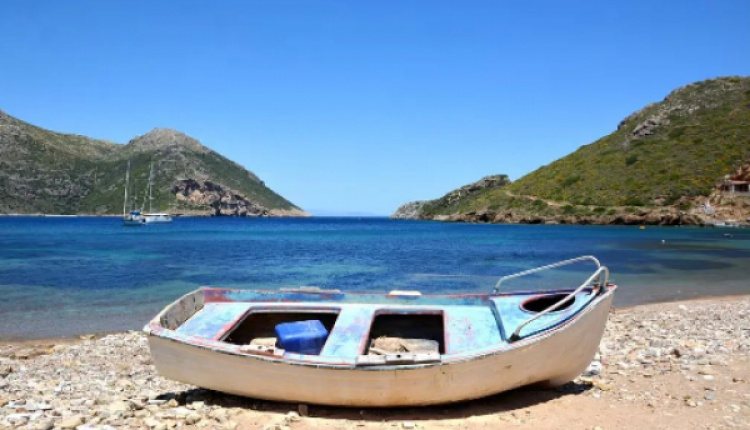 If you have decided to explore unknown Greece and venture past the famous tourist areas, the Peloponnese offers quite a few options.
Perhaps the most unique and wild is the Mani peninsula, which is home to the southernmost point in Greece, Cape Tainaron.
Within the Mani Region, you will find quite a few towns and villages, some more famous than others.
You may have heard of Stoupa and Kardamyli, where Patrick Leigh Fermor's house recently opened to visitors. You may also have heard of Gythion, Areopolis, and the impressive Diros Caves.
Few people, however, have heard of places like Limeni, Gerolimenas, and Porto Kagio, which is all the way to the south of the Mani. A tiny village with just four small hotels, it is a very special place to visit, and perhaps spend a couple of nights.
Things to do in Porto Kagio

Mani Porto Kagio is a tiny village, and there is very little to do, which is why it's ideal if you want to relax. The pebbly beach is quite small, and there is not a lot of space to sit on. However the water is clear and refreshing, and the area is great for snorkeling. The bay is fairly protected, even on windy days.
On the way to Porto Kagio, you will pass by Vathia, the stone village. Allow some time to wander around the pebbled streets, and observe the stone towers, silent remnants of an era long gone.
Porto Kagio is a great base if you want to explore Cape Tainaron, the Gateway to Hades. You can get there by a short hike, which is suitable for pretty much everyone. Standing at the edge of the world is really cool!
Make sure you get to the amazing Marmari beach, a long stretch of sand to the west of the Mani peninsula.
To read this article in full, please visit:
davestravelpages.com

Main image: @daphne_kavoura