Winter In Greece: A Traveler's Guide To Visiting In The Cooler Months
by XpatAthens
Tuesday, 04 October 2022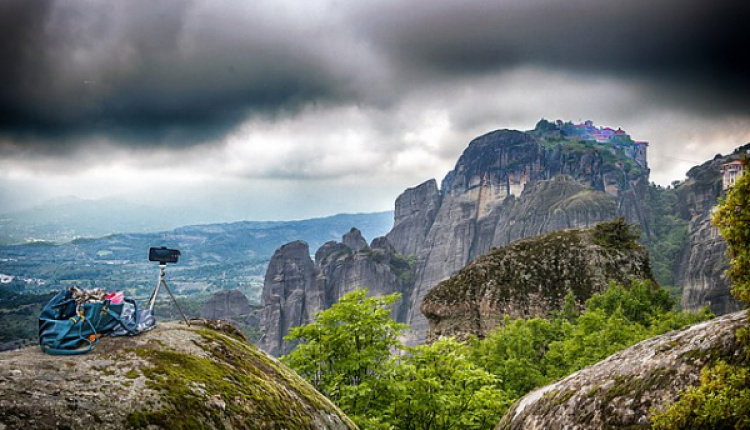 Greece is known for its beautiful summers, of course, but many choose to travel to the country during other seasons, even in winter, and for good reason.
Visiting Greece is a very different experience depending on whether you visit in summer or winter, but you are sure to have a great time in the country no matter when you choose to stay!
Visiting Greece in Winter: Where to travel


Although most picture sunny beaches when considering vacations to Greece, the country has a great deal to offer even in the winter months.
One of the most beautiful and unique places in Greece is Meteora, a stunning rock formation in northern Greece which is home to six enchanting monasteries.
The towering cliffs in Meteora, topped by age-old monasteries, are a UNESCO World Heritage site and one of the country's key tourist attractions. One of the most breathtaking places to visit in Greece, and entirely different from other areas across the country, it is certainly not to be missed.
Another option is the small village of Arachova, a short but scenic two-hour drive from Athens. Arachova is a charming and extremely picturesque mountain town with small houses made of wood and stone that lines cobblestone streets. Perfect for a cold weather getaway, one would find it hard to hold on to stress in such an idyllic and relaxing environment.
Many who visit Arachova do so to enjoy the ski slopes which are nearby. They are equipped with all modern ski facilities, including a lift, ski and snowboard leasing shops, and a chalet.
But just past the village is the ancient site of Delphi, one of the most important archaeological sites in the entire world. Do not miss any chance to see the panorama of this place, showing beautiful ruins against a backdrop of staggeringly beautiful mountains.
Another option for a winter traveler to Greece would be to visit one of the two main cities in the country, Athens or Thessaloniki.
To read this article in full, please visit:
greekreporter.com