Some Of The Most Instagrammable Spots On The Greek Islands
by XpatAthens
Wednesday, 27 July 2022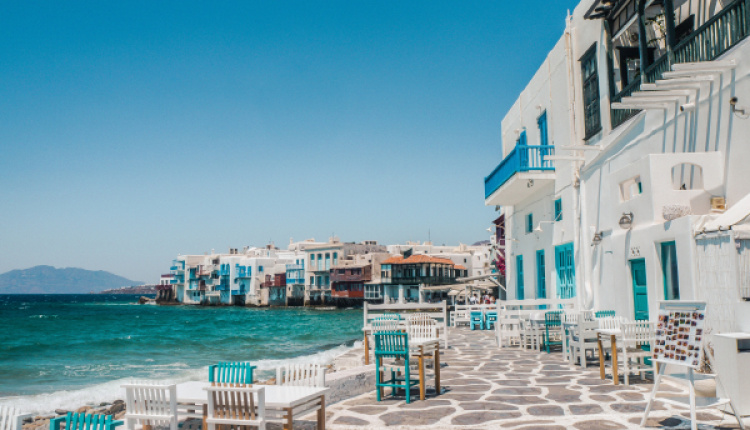 A country of azure seas, idyllic sun-bleached villages, and sandy shores, Greece is undeniably one of the top Instagrammable places on Earth. The only problem is that, with so many breathtaking places, you may don't know where to start!
To make your lives easier, we compiled a selection of the most beautiful spots in Greece to snap the most envy-inducing photographs!
Navagio, Zakynthos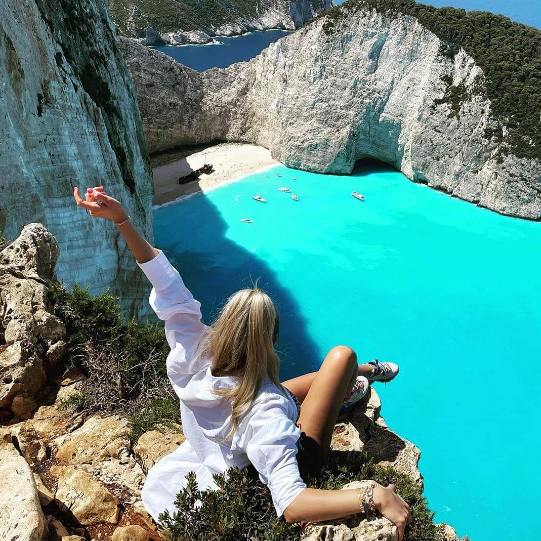 @queencess_m


On the western coast of Zakynthos lies the most famous beach on the Ionian islands. Navagio or Shipwreck beach is located close to the Anafotiria village and was initially called Agios Georgios. It owes its new name to the shipwreck of a boat called "Panagiotis" that was washed ashore in the 80s. Crystal clear turquoise waters surrounded by vertical cliffs of white rocks and a ship emerging from the sand, it's no wonder Shipwreck is one of the most photographed sights in Greece!
Oia, Santorini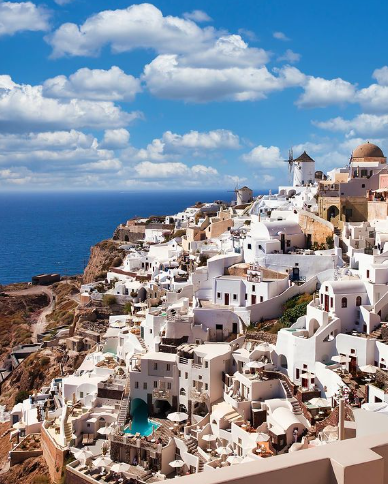 @p_chara


Santorini, the most romantic destination in Greece, is teaming with picturesque villages. The most scenic of them all? Oia! Situated on an impressive cliff, overlooking the volcano and the island of Thirassia, Oia is known for its traditional whitewashed houses, labyrinthine alleyways, and amazing hotels, but more impressive than these are its magical sunsets. If you find yourself in Oia, you won't be able to put your camera down; every little corner is worth taking a photo of, and you'll get to capture the most beautiful sunset in Greece!
Sarakiniko, Milos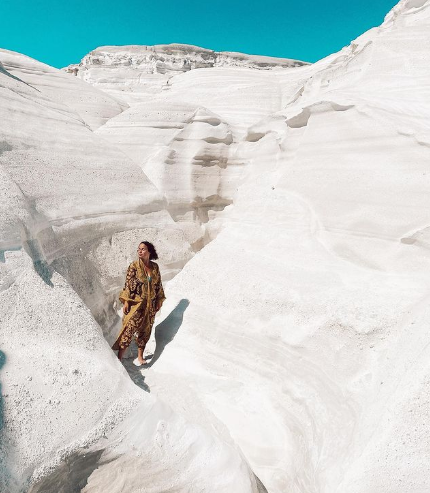 @lavoyachieuse

Have you ever wondered what it'd be like to walk on the moon? Well, Sarakiniko beach in Milos, one of the most impressive natural locations, with its unique geological profile, is as close as it gets to the moonscape. Long, white rocks surround the sea. With the passage of time, the erosion created small and big hollows all over the rocks, shaping a lunar landscape that offers an otherworldly experience to visitors.
Windmills, Mykonos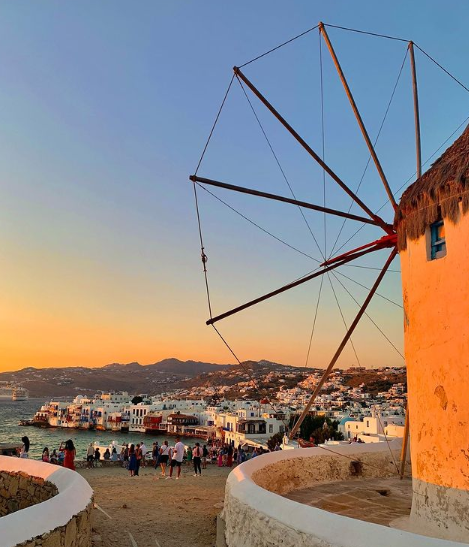 @photosophy___

Mykonos, the Queen of the Greek islands, a cosmopolitan paradise packed with international jet setters, VIPs, and celebrities, has much more to offer than its second-to-none party atmosphere. Like all the Cycladic islands, white and blue hues dominate Mykonos. You'll find yourself wandering the cobblestone streets lined with sun-drenched whitewashed houses. The most quintessential Mykonian feature, though, is the old windmills. They can be seen from every point of Mykonos Chora, reminiscent of the island's rich virile past.
Balos, Crete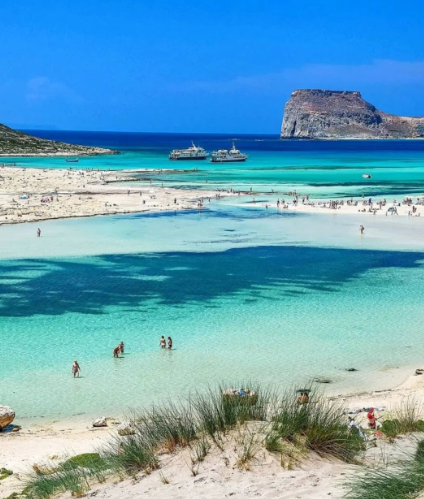 @allincrete_guide

About 60km northwest of Chania, you will find one of the most beautiful beaches in Greece, Balos. As seen from the above, it looks like a lagoon. It's a long beach with crystalline waters and soft white sand that in many places turns into a lovely pinkish color because of the millions of crushed shells. Opposite the beach, there is Gramvoussa, a rocky island with a steep Venetian castle on top of it. Its exotic setting makes it the most photographed beach in Crete and a favorite subject of all tourist guides for Greece. It's no coincidence that Prince Charles and Princess Diana visited Balos on their private yacht many years ago!