Samothrace: The Most "Un-Greek" Island Of Greece
by XpatAthens
Monday, 11 July 2022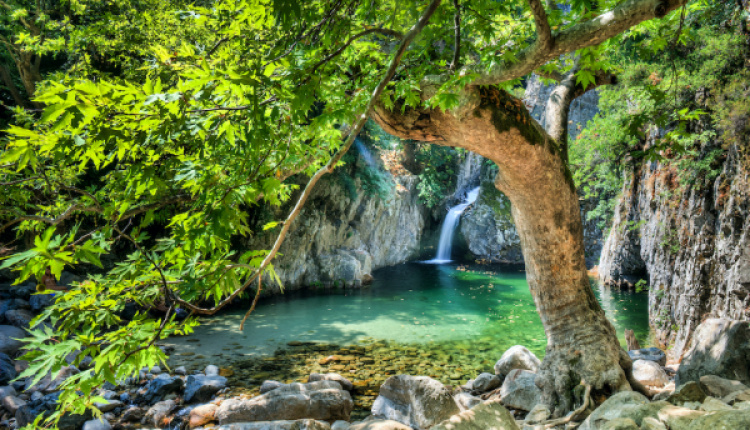 Samothrace (or Samothraki) is a little-known Greek island in the northern Aegean sea. The island boasts many breathtaking waterfalls and is surrounded by crystal clear waters.
Despite being slightly off the beaten track, Samothrace is a must-visit for nature lovers who want to immerse themselves in paradise!
Geography of Samothrace Island

Samothrace is one of the most rugged Greek islands, with its highest peak, Mt. Saos, rising 1,611 meters into the sky. The island is a paradise for those interested in alternative forms of tourism because it offers countless activities and possibilities, all against a breathtaking natural background of cliffs, forests, and water.
Samothrace is unique for its landscape combining mountainous terrain, fresh springs, and the bluest seas. The island is full of beaches, archaeological sites, rivers, and streams, making it an idyllic choice for summertime exploration. Visitors often come to Samothrace to hike and camp, making an effort to visit all of the stunning natural wonders on the island.
The rich vegetation and waterfalls of the island add to its beauty with the most famous waterfalls being Kleidosi (created by the stream Fonias) and Kremasto with its cave. The waterfalls on the island are a big draw, as naturally occurring waterfalls are not particularly common across Greece.
Things to do on Samothrace


The port of Kamariotissa, the most crowded part of the island, is connected to Alexandroupolis via ferries. Kamariotissa has a number of amenities, including supermarkets and banks, as well as a number of restaurants and cafes. Fishing is one of the island's primary industries, and a lovely array of traditional wooden fishing boats can be seen at the port.
The Sanctuary of the Great Gods is the main tourist attraction of the island. It was well-known during Ancient Greece due to being a gathering place for a "mystery religion." Mystery religions were religious schools that only allowed participation by initiates, keeping the faiths themselves shrouded in mystery.
To read this article in full, please visit:
greekreporter.com