Rivers In Greece That Offer An Incredible Swimming Experience
by XpatAthens
Wednesday, 29 June 2022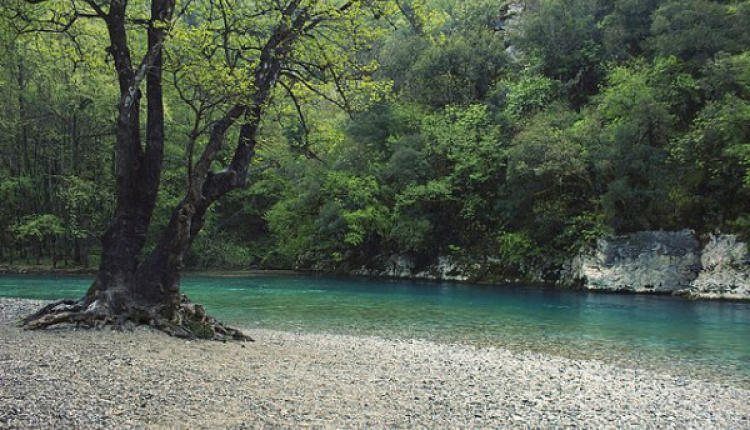 Sun-drenched beaches with crystal-clear waters and fine sand are what Greece is mostly known for all around the world. And, justifiably so, since Greece has a coastline of a whopping 13,676 kilometers, the largest in the Mediterranean Basin, counting more than 6,000 islands and islets.
Often overlooked though, is the country's fascinating mainland, where one can find impressive mountains, gorgeous lakes, and majestic rivers. The rivers, in particular, can rival some of the country's most famous islands, offering crystalline waters, dense nature, and tree-lined river banks.
Here's a small list of our favorite Greek rivers to enjoy a swim!

Achelous River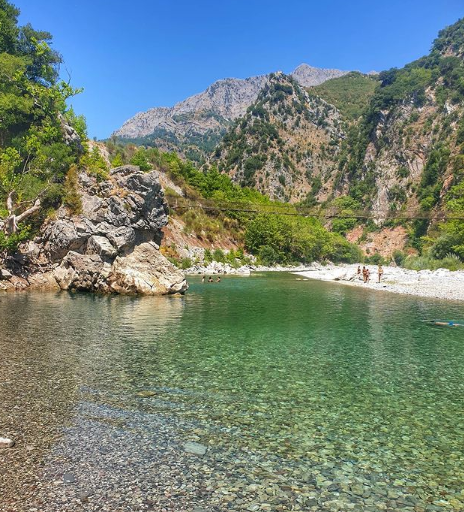 @gogo_chatz

With a total length of 220 km, the Achelous begins at the eastern slope of Lakmos mountain in the Pindus range and empties into the Ionian Sea. The river covers the regions of Trikala, Karditsa, Arta, Evrytania and Etoloakarnania.
The best spot to enjoy a swim is undoubtedly the Acheloos Valley, where the current of the river slows down, causing the banks of the river to turn into proper beaches, creating a jaw-dropping landscape with white sand and light blue waters.
Voidomatis River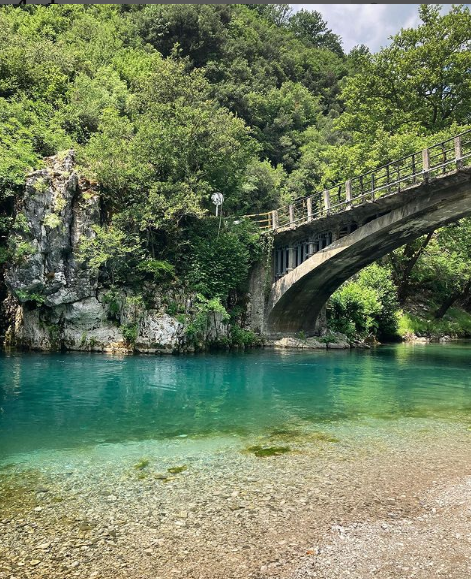 @giannos_petrogiannis

Flowing across the villages of Zagoria, in Epirus, one of the most beautiful locations in Greece, Voidomatis features awe-inspiring natural beauty. Its name means the eye of the ox and derives from the fact that oxen have clear blue eyes, like the waters of this river.
The river is a famous holiday destination all over the world due to its clean waters, which probably make it the cleanest river in Europe. It's also characterized by its traditional stone bridges, the most famous being the Kledonas Bridge.
Acheron River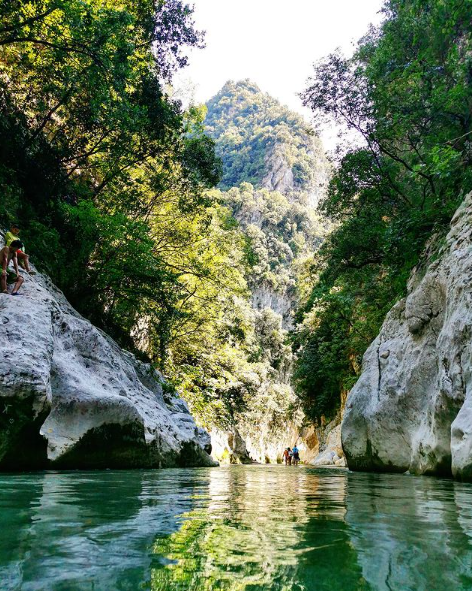 @veronika.kon
Located in the Epirus region, the Acheron river is prominently featured in Greek mythology as it was depicted as the entrance to the Greek Underworld.
Acheron River comprises a unique destination for its magnificent transparent waters and the surrounding rocky landscape, where many rare birds of prey find refuge. An impressive ecosystem recognized and protected by the Natura 2000 Network, Acheron is surrounded by deeply shadowed forests with age-old plane trees, climbing plants, and dense ferns; nature at its best!
Nestos River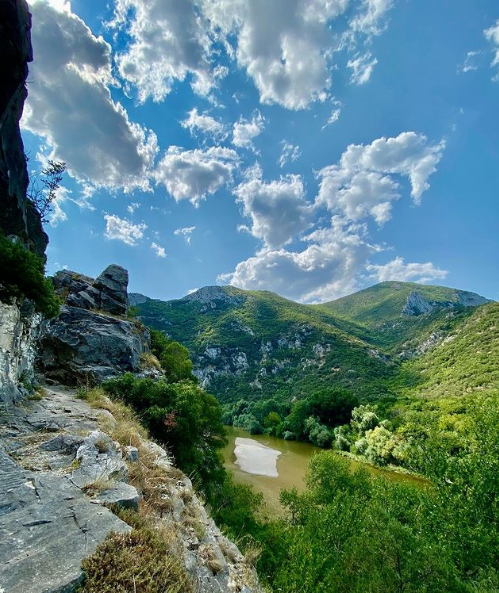 @imgeorgep

The second-longest river in Thrace and one of the five longest in Greece, the Nestos river is the natural border between Macedonia and Thrace. It springs from Bulgaria and has a total length of 234km, of which 130 are on Greek soil.
Except for its Delta, an exceptional wetland with rich flora and fauna, Nestos river is also ideal for swimming. One of the most beautiful spots that are really worth seeing is an area known as Tempi Tou Nestou, which is characterized by towering cliffs and breathtaking scenery.