Greece's Most Spectacular Monasteries
by XpatAthens
Monday, 06 September 2021
Greece has many beautiful sights for you to check out while you are visiting the country. One thing you want to be sure to add to your itinerary is visiting some of the ancient, historical Greek monasteries. Here are 10 must-see monasteries in Greece.


Evangelistria Monastery, Skiathos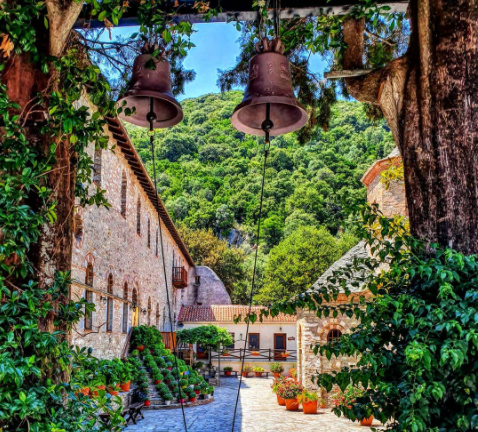 @lauren.galtress
This historical structure, on the Greek island of Skiathos, which was first founded in 1794 by a group of monks from Mount Athos played a crucial role in the 1821 Revolution which brought independence to Greece. Also, the first-ever Hellenic flag was made on a loom at this very location.
Panagia Spiliani, Nisyros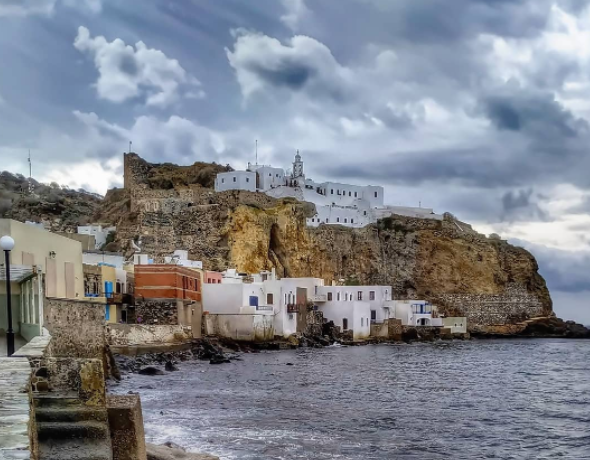 @pix_stam


A monastery built in a cave is what you will find when you visit the Monastery of Panagia Spiliani. It sits at the top of a hill in northwest Mandraki, while the largest portion of the monastery is built inside a cave. A truly unique experience, the cave is divided into two churches and is definitely worth a visit.


Mega Spileo, Kalavryta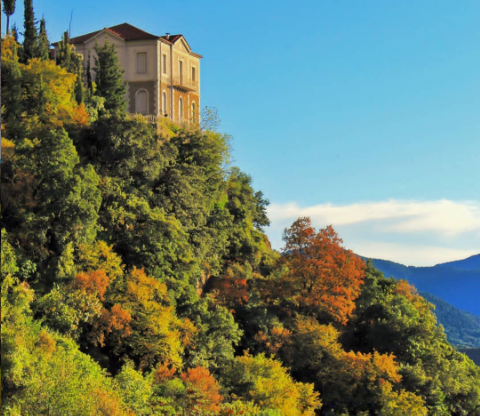 @marian.rptk
Another breathtaking monastery, Mega Spileo stands eight stories tall and is actually built on the sheer cliffs, at a cave opening where it almost appears to become one with the surrounding landscape. Considered to be the oldest monastery in Greece, dating back to 362 AD, it has survived four fires. It played an important role during the Greek War of Independence in 1821 against the Ottomans. The monastery is also home to countless Byzantine icons, frescoes, copper plates, manuscripts and other unique treasures, such as its library featuring more than 3,000 books.
Monastery of Hosios Loukas, Distomo, Boeotia


@travellingwithgiannis


This UNESCO World Heritage Site is one of the most important monuments of Middle Byzantine architecture and art. Dating back to the early 10th century, it is built on the slopes of Mount Helicon and was founded by the hermit, Venerable (Greek: Hosios) St. Luke, whose relics are kept in the monastery to this day.


Saint John the Theologian, Patmos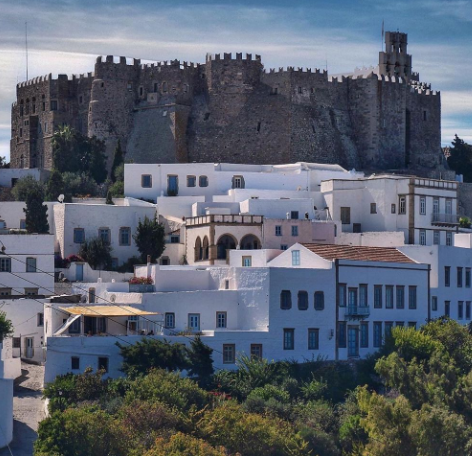 @wu_greece


One of the most popular destinations on the island of Patmos, the Monastery is situated near the cave where Saint John wrote the Book of Revelation. This UNESCO World Heritage site was founded in 1088 in Chora, Patmos by soldier-priest John Christodoulos, who heavily fortified the exterior of the structure to protect it from threats of piracy and Seljuk Turks.