Skiathos Travel Guide
by XpatAthens
Wednesday, 18 February 2015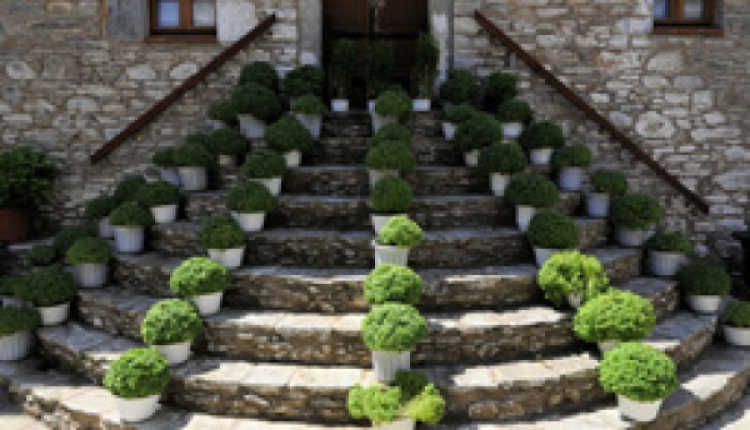 Skiáthos was the first northern Sporade to be developed, back in the mid-1960s. It's not hard to see why, with more than 50 beaches lapped by an almost Caribbean-coloured sea, plus a lushly green backdrop inland. Its original forest, alas, has burnt frequently but such is the humid climate and ample ground water that replacement growth springs up quickly. A busy yacht marina and drydock are a natural outgrowth of the traditional local caique-building industry.
Long nicknamed "the straight Mýkonos", Skiáthos is overrun come summer with trendy Italians, Spaniards and Greeks; Brits, Germans and Scandanavians show up more in spring or autumn.
What to do
Skiáthos is the quintessential fly-and-flop island – there's not much to do away from the beaches other than watersports, hiking or propping up a bar.

Skiáthos Town

The older, hillier quarters above the old port, around the churches of Tris Ierárhes and Ágia Triáda, retain some charm with their little plazas and gardened houses, though the flatlands to the north have been blighted by tattier tourist development – and the German burning, in August 1944, of much of the town in reprisal for resistance activities. There are few specific sights, though the Galerie Varsakis antique shop behind Tris Ierárhes serves as a de facto folklore museum of textiles and Greek rural impedimenta.

Evangelistrías

Two-and-a-half miles from town, the schist-roofed, 18-century Evangelistrías (daily 10.30am-2.30pm and 5pm-8pm) is Skiáthos's premier monastery. An ecclectic museum (€3) features numerous documents and photographs from the Balkan Wars – including the fledgling Greek Air Force in action – in addition to a folklore wing centred on an old bread oven.

Kástro

At the northernmost tip of Skiáthos, Kástro was the island's original, pirate-resistant settlement, fortified during the 16th century; after 1830 the place was abandoned in favour of the current town. Today it's an eerie, windswept ruin with just the original gatehouse (steps replacing the original drawbridge) and four churches left standing.
Scuba diving

Friendly Dolphin Diving (00 30 6944999181, www.ddiving.gr) at Tzaneriá beach offers morning and afternoon dives around many of the islets just south-east of Skiáthos. Since 2006, many new permitted areas have been opened up.

Author: Marc Dubin Destination expert

Marc Dubin has been writing about Greece for three decades, Cyprus for two. He is the author of several books including the Rough Guides to Greece, the Greek Islands, and Cyprus. He has also written about Greek cuisine, Greek music and Greek real estate.

Source: For more of the article please visit www.telegraph.co.uk