Winter Light In The Greek Islands
by XpatAthens
Wednesday, 18 February 2015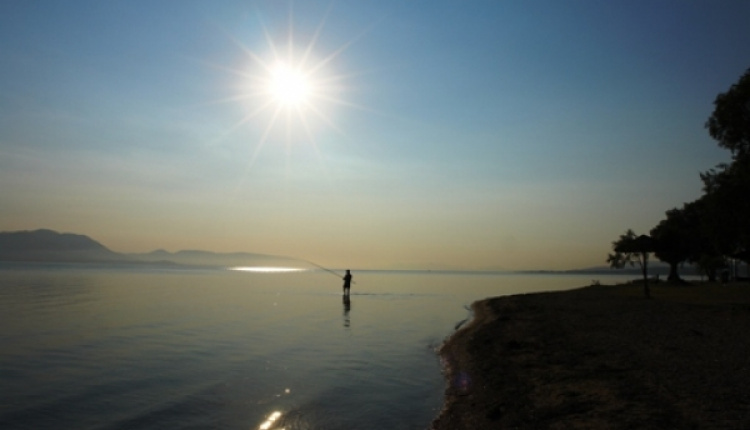 The light seems never to be full of Greek beauty. In winter, it is still there, bright as always but somewhat sweeter. It revives the winter colors, whilst the mild temperatures rejuvenate the desire for exploration of Greek beauty. If you believed that islands journey through the winter months in solitude, in the sea while reminiscing the lively summers, the time has come to be informed of the opposite.
Corfu, the cosmopolitan island

Where: The most northern island in the Ionian complex

Why: Stands out due to its refined Italian finesse and the cosmopolitan, Venetian character that impresses throughout the year. Renowned globally as the green island of the Feakes and Odysseus's final stop before returning to his coveted destination, Ithaca. Corfu is one of the most beautiful islands in the Mediterranean, distinguished by its rich nature, as well as, wonderful attractions.

What to visit: The famous Old Town of Corfu, with the illustrious Esplanade, one of the prettiest piazza's of Greece, with the Old Fortress on its East and a cricket court on the grounds. Walk through the prominent pathways and admire the unique estates. Enjoy a stroll through the beautiful Liston, adorned by elegant colonnades. Visit the imposing temple of Saint Spyridon, patron saint of the island, with the acclaimed crimson bell tower. Admire the palace of Saint Michael and Saint George, the only "Georgian" style monument in the Mediterranean and the masterpiece, Achilles, 19 kilometers southwest of the city. A trademark locale, is the small island known as Pontikonisi (Mouse island), the brightest gem on the Corfiot crown. We travel through time with Archaeological and Byzantine Museum's and the Banknote Museum's impressive exhibits. In the northern region, is the area of Paleokastritsa, known for Aggelokastro – the commanding remains of a Fortress – which along with Kalami and Kassiopi, are some of the most beautiful areas of the islands. While in the southern region you will be astounded by the traditional village of Vatos, as well as, the exquisite habitat of the Korission Lake.
Evia. Endless beauty

Where: Stretching across the northeastern coastline of continental Central Greece

Why: Near Athens and with very easy access, Evia is the second biggest island of Greece and the sixth largest in the Mediterranean. Despite its tourism, Evia's charm remains intact, enchanting the senses. The numerous beautiful cities, combined with renowned locations and impressive attractions, make Evia the ideal destination, even during the winter season. Its rich geophysical scenery, surrounded by imposing mountains and beautiful lakes, offers visitors a plethora of activities, such as hiking, biking and horseback riding, thus keeping the momentum going at all times.

What to visit: Beautiful Chalkida, the capital of the island, where you can enjoy a stroll on the beach with a background of the famous bridge. You will be able to admire the Castle's old quarters, distinguished by its architecture, characterized by Turkish and Venetian influences and impressed by the plethora of exhibits in the Archaeological and Folk Museum. The ancient city of Eretria is especially interesting, only 22 kilometers southeast of the Chalkida, which in ancient times was one of the most prestigious areas of Greece, before it's destruction by the Persians in 490 B.C.

Karistos awaits you in the south of the island, 130 kilometers from Chalkida; a historic city, with beautiful neoclassical buildings, decorated by the exceptional Venetian port of Castelo Rosso. The harbor includes scenes of traditional cafes, picturesque taverns, as well as, restaurants offering gastronomical delicacies that appeal to all taste buds. You will also be able to horseback ride and hike in the beautiful nature and of course blaze your own biking trails. In the northern part of the island, tracing back to the depth of ancient Greece, you will encounter the baths of Edipsos, the most well-known health and wellness center in all of Greece. Also in the north, the settlement of Kimi, with a spectacular view of the sea, is one of the prettiest in the region.

To read more, please see visitgreece.gr