Areopolis
by XpatAthens
Wednesday, 18 February 2015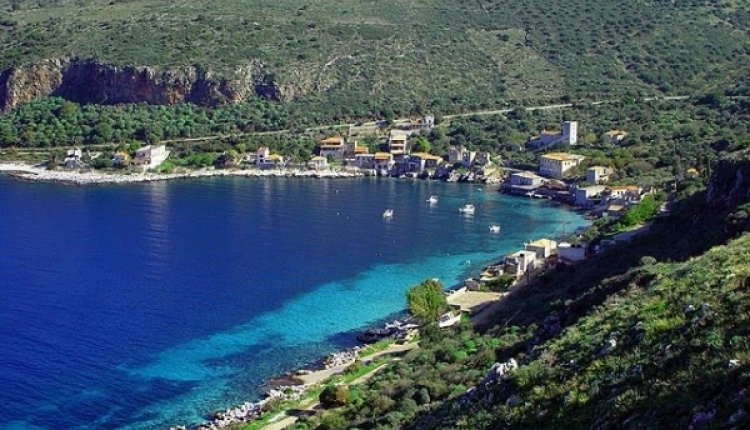 The town is of great historic importance to Greece as it was here that the war for independence against 350 years of Turkish occupation began. On 17th March 1821, a banner was raised and allegiance sworn under the motto "Victory or Death" by the various Maniat clan leaders assembled. They then marched to Kardamyli and on to Kalamata. The seven-year struggle had begun. In recognition of this role, the town was renamed Areopolis after Ares, the god of war, in 1836.
Previously it had been known by its Slavic name, Tsimova.

In the last decade Areopolis has seen something of a boom. The central square, dominated by a statue of Petrobey Mavromichalis, has been repaved, a new police station and town hall built, a number of new bars and cafes have opened along with hotels to accommodate visitors and on the outskirts of the town are a number of recently built, huge stone shops and supply yards. However it has by no means lost its quality of an atmospheric gateway into Mesa Mani and no tour of Mani is complete without stopping here. At the very least it warrants a coffee stop or lunch. The main square is the centre of life in the town and is a great place to 'people watch'.

There is a market every Saturday, mainly selling fruit and vegetables, turning the square into a hive of activity. However, Areopolis deserves a little more time. Its narrow alleys and cobbled streets are a photographer's dream and, being a historic town, there are a number of places worth visiting. There is a great bookshop on the square, next to the cake shop. Its owner, Georgios, is a real Mani enthusiast and has a good stock of maps, books and recently a DVD as well as his own Mani magazine (in Greek). A Byzantine museum is located in the restored tower next to the church of Ioannis O Prodromos. It promises to ensure that local treasures housed in locked churches will now be on permanent display beyond the grasp of unscrupulous thieves.
By following the map out of Areopolis on the road to Omales, it is possible to walk down to the pebbly beach of Pyrgos and then on the caves of Pyrgos Dirou. Once you come to the T-junction marked on the map of Areopolis, simply turn left and follow the road all the way down to the beach. The concrete gives way to a dirt road and as you near the sea, it swings right. To get to the beach you have to hop over the wall by the house and walk down some steps to get on to the rocks. You will see steps ahead of you on the other side of a very small beach that bring you out onto the tarmac road to the beach. It should take just over an hour to here from town. There is no café on the beach so you will need to take plenty of water. It is also possible to cut across the small headland at the far end of the beach to get to the caves of Pyrgos Dirou. An earth path runs around the back of the concrete hut – simply follow it for 5 minutes to get to the caves. The ticket office is 100m up the road.

Source: Insidemani.gr