Pertouli
by XpatAthens
Wednesday, 18 February 2015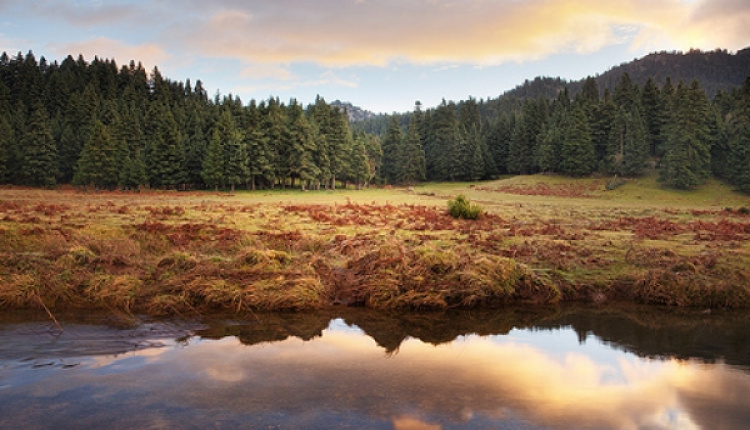 Pertouli is a picturesque and unspoilt village situated at an altitude of 1,150 metres among mountains of fir tree forests, in the prefecture of Trikala, in central Greece. Pertouli and its surrounding region are of outstanding natural beauty; surrounded by the mountains Neraida, Koziakas, Loupata and Avgo and plenty of dense forests, green fields with wild flowers of all possible colours and running waters of rivers and waterfalls.
Pertouli, features the most easily accessible ski centre in Greece, as it is only 45 minutes away from Trikala, the nearest big city.
The ski centre of Pertouli is found at 1,170 metres extending up to 1,340 metres and it features three slopes; one for children (green slope; 80 metres length), one for beginners (blue slope; 400 metres length) and one for more advanced skiers and snowboarders (red slope; 1,500 metres length). Two ground lifts operate on the smaller slopes, while one double-seated aerial lift will operate on the bigger slope and offers an enjoyable ride and a great overview of the mountain and the region. The ski centre of Pertouli may not be big enough for expert skiers or snowboarders, but it is perfect for beginners to advanced, families with little children or people who just enjoy being around snow.
Places to visit

• the ski centre of Pertouli
• the nearby villages of Elati, Neraidochori (fairy village), Gardiki, Vrontero, Athamania, Pyrra, Chaliki
• the River Gorge Faraggi tis Manas
• the Lake Koziaka between the mount summits Astrapi and Arvanites (altitute: 1,500–1,600 metres)
To read more, please visit hellasholiday.com