Afitos Village In Chalkidiki
by XpatAthens
Wednesday, 18 February 2015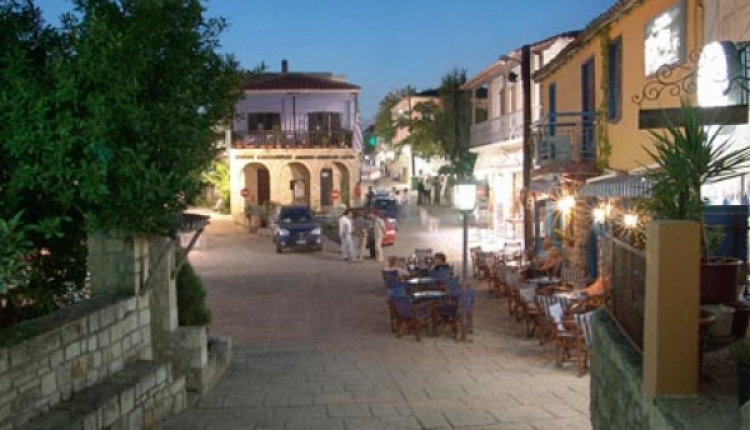 Afitos is a very beautiful village, situated in the peninsula of Cassandra in Chalkidiki. It is built on a rock, which dominantly towers over the sea and looks a lot like an island of the Aegean. Its name has been preserved for thousands of years, either as Afitos which originated from the ancient name "Aphitis" or as its paraphrase "Athitos". The origin of the name comes from either a man named "Aphiteos" or from the ancient word "Aphitis" which means abundance of plants.
It is a place endowed with a lot of natural beauty. Visitors can enjoy the superb sea, with the most clear and warm waters in the Mediterranean Sea and the small sandy seashores which are pleasantly decorated with small rocks coming out of the water. The place is of great historical and environmental significance because we find here the ancient millstone quarries, as well as important biotopes where most fish species come to spawn. Here, the visitor can also see the primitive nature of Chalkidiki, where the native pine trees water their roots in the waters of the Toroneos gulf.

However, the most amazing sight of all is the awe-inspiring traditional village of Afitos with its 28 century-long history. Resisting the unorganized tourist housing development and in order to maintain their cultural inheritance pure, the inhabitants of Athitos have been trying to develop their place through their culture by promoting the natural beauty as well as the traditional village and the ancient history of their place. So, the old houses of porous stone have been renovated, the streets have been paved and the place now imposes its dignified beauty on visitors and on the locals making Athitos an amazing place to visit.

Afitos has many taverns, bars and cafes that serve local delicacies and refreshing cocktails from morning to late at night, while accommodation is abundant since Afitos offers plenty of hotels, rooms for rent and apartments.
To read more, please visit chalkidiki.com