Welcome to Geros tou Moria Tavern at Acropolis
by XpatAthens
Monday, 16 February 2015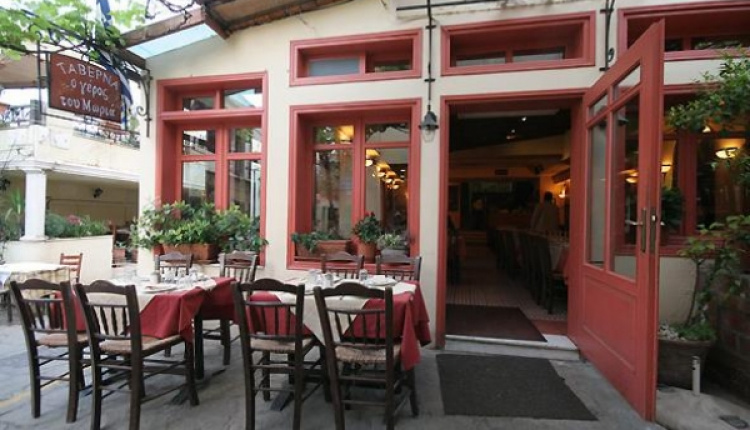 The traditional tavern "Geros Tou Moria" is located under the Acropolis in the beautiful Plaka, one of the most picturesque places of Athens. You will enjoy traditional Greek cuisine, fresh fish, delicious snacks as well as the best and most tasteful wines. All these compose an immaculate menu that you will be able to relish outstaring the breathtaking scenery that uotspreads all around, listening to Greek live music.
Geros tou Moria, is a traditional and historical tavern in Plaka. Many celebrities and simple people choose it for their private or professional occassions. Business travelers also choose this tavern for their business meetings, or in order to relax after a busy day at work.
Live Greek music accompanies your meals here at Geros tou Moria, creating a nostalgic atmosphere. Greeks will reminisce of the old good times, where everything was simple, while foreigners will see the famous Greek entertainment.
Geros Tou Moria Tavern is situated in Plaka, a historical district of Athens, right under the sacred rock of the Acropolis. Plaka is one of the oldest neighborhoods of the capital, with many places of interest, the most significant of which, is the Parthenon. The Parthenon is visible from every corner in Plaka, creating a nostalgic atmosphere.
A walk around Plaka reveals remains of ancient monuments, as and other neoclassical buildings of unique architecture.
Nowadays, Plaka has become a hot spot for Greeks and tourists as it has many shops, restaurants, taverns and bars. 
Mnisikleous 27, Plaka - Athens - Tel.: +30 210 3221753 - Fax: 210 3223861 - e-mail: info@gerostoumoria-restaurant.com  
http://www.gerostoumoria-restaurant.com/
Do you have a recommendation or recipe to share? Send it to us at ideas@xpatathens.com!