48 Urban Garden - Dinner At The Gallery
by XpatAthens
Thursday, 22 September 2016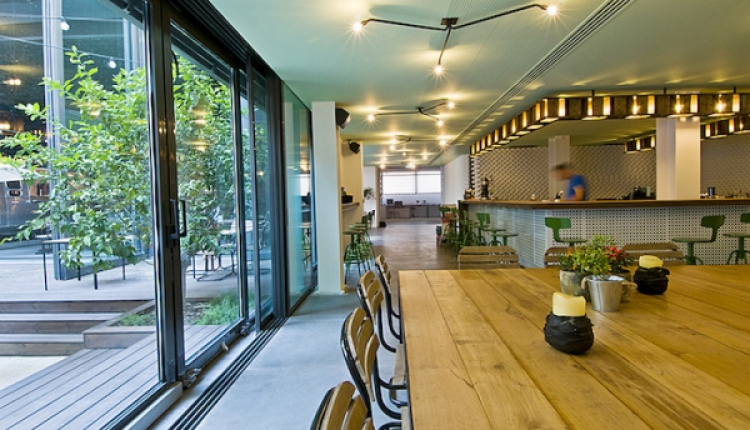 A food truck in a restaurant? A cocktail bar with its own herb garden? A gallery that is all about fun? All this and more is the word at 48 Urban Garden, which filled in a small vacuum in the Athenian restaurant scene with its fresh, original and unaffected concept.


48 Urban Garden shares a roof with the Ileana Tounta Contemporary Art Center, with the two operating in conjunction with each other. The Airstream food truck located in the restaurant's dining hall is not just a pretty piece of the décor, it serves as the kitchen. The dining area's big windows look out onto an urban garden that enlivens the grey apartment blocks surrounding it. It is built on different levels and has picnic tables as well as herb patches and a lemon tree.


The food is inspired by street staples with a more creative and "restauranty" approach. Try the tuna tataki, spicy burritos, the beautifully roasted picanha beef and the rib-eye steak, a mix-and-match of the elements that define Asian and ethnic cuisines. Over at the bar, the cocktails are designed to complement the food, light and refreshing. The music is the cherry on the icing, bringing together the whole ambiance.


Telephone: 213 028 1866