Kostarelos Cheesemakers
by XpatAthens
Tuesday, 06 February 2018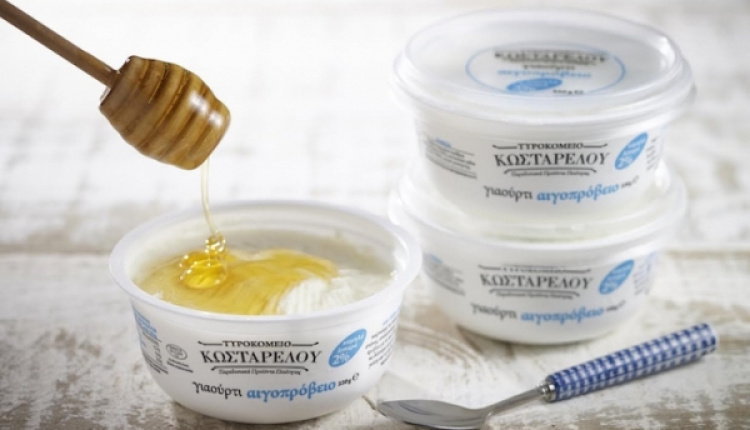 Kostarelos Chessemakers and their exceptinal products can be found in seven stores in Attika. The one that makes the difference, because it introduces a different kind of delicatessen in Athens, is the one in Kolonaki with a unique concept. It is a Greek deli where you can find their dairy products and taste unique recipes exclusively made by the well-known chef Chrysanthos Karamolegos.


Kostarelos Cheesemakers first entered the world of cheesemaking in 1937, by the keen hands of Kyriakos Kostarelos. Now, it has been passed on to the third generation, the equally capable brothers Kyriakos and Nikos, who continue their family's legacy.


Keeping the values that were passed on to them, no other than the loyalty to the traditional cheesemaking along with the most modern techniques, they produce a large variety of products that have drawn the attention of those who are serious about cheese.


Some of their creations are the famous feta cheese, the goat cheese, graviera, the desired creamy tsalafouti, ladotiri, and of course their yogurts.


The served dishes include a great variety of sandwiches, salads and a unique plateau of cheese and sausages of strictly Greek origins. There are also excellent sweet proposals based mainly on the dairy products of the creamery.


In the store of course one can find the complete range of their dairy products, like Kostarelos award-winning feta cheese, the famous yoghurts and creams – all made with Greek fresh milk.
To read this article in full, please visit:
Living Postcards