Top Summer Brunch Spots In Athens
by XpatAthens
Tuesday, 05 July 2016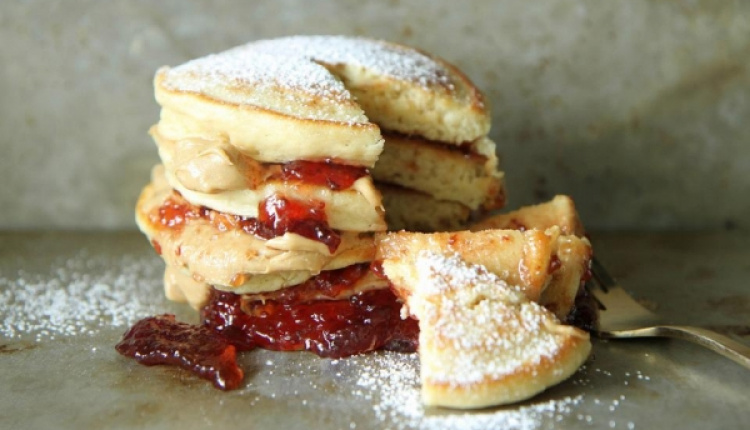 Summer has made its appearance in the cafes and bars of Athens, along with some
of the most cherished habits of the weekend. Saturday & Sunday brunch is served at tables outside, in cool courtyards and shady squares. Here are some of the top summer brunch spots in Athens:
Dimofontos & Yperionos 1, Ano Petralona
Tel: 210 3423972
In one of the most beautiful courtyards of Petralona, if not in the entire city of Athens, is Kyrios Xou, which has tables which that are loaded with homemade delicacies every Saturday and Sunday from 11:00 until 15:00. Successful flavours on the menu include spinach tart, ricotta and bacon, toast with feta cheese, tomato and oregano, Skopelos cheese pie, pancakes with honey, chocolate and maple syrup, New York City cheesecake with cherry jam, croque madame, and Scottish eggs. They serve hearty meals and are not too expensive. It comes out to be about 7
€
to 8€ per person.
Falirou 59, Koukaki
Tel: 210 9247555

One of our favorite spots in Koukaki, Monsieur Barbu, has tables beneath foliage and next to flower beds. The chef serves eggs on brioche bread with sausage and bacon, savory tarts, burgers and tortillas and these are just for starters. For dessert, there's lemon pie with nutella, chocolate cake with peanut butter and fruit jams, carrot cake, and pancakes with chocolate or honey. Brunch is served every Sunday from 12.00 to 16.00 and will not cost you more than 10€ per person.
Iraklidon 8, Thisio
Tel: 213 0365393

The most hip, industrial and urban café of Thissio is located in the most beautiful pedestrian area. It has many levels and in the small backyard, it serves brunch from 11.00 until 17.00 on weekends. The menu includes salads (quinoa or lentils), eggs (fried, scrambled, benedict), sandwiches (Croque Madame, open with bresaola and burgers beef or chicken) and delicious pancakes (with honey or hazelnut praline). Dish prices range between 5€ to 8€.
Thoukididou 10, Halandri
Tel: 210 6800217

In the captivating backyard that has finally been uncovered for the summer, Penny Lane serves delicious brunch not only on weekends, but every day from 10:00 till 18:00 in the afternoon. Croque Madame serves pancakes, pizzas, eggs benedict with fried bacon, salads superfoods (try it with the quinoa), and burgers. Prices range from 5€ to 6€.

Aghias Eirinis Square 10
Tel: 210 3243331
Do you fancy visiting one of the busiest squares of Athens? Why not pay a visit to Osterman? Osterman has a luxurious industrial backdrop and prepares brunch cocktails (from 7€) like the French 75 with Prosecco, gin, lemon and sugar or homemade Bloody Mary. You can also find amazing coffee (3,50€ a freddo), homemade lemonades, and other beverages that will accompany the brunch served until 17.00. The menu includes fried eggs with spicy sauce and smoked bacon, eggs and sauteed mushrooms with cream and truffle oil, Croque Madame and Monsieur, sandwiches with Black Angys, chilli sauce and french fries, or with pastrami, sauerkraut and Emmental. Dishes range between 6,50 and 10€.
Originally posted on:
In2life.gr
Translated by XpatAthens