Best Sushi Places In Athens
by XpatAthens
Monday, 24 June 2019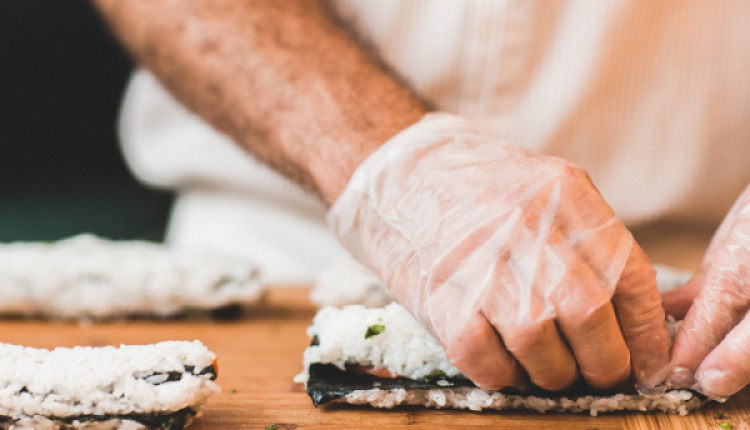 Who said that sushi was a luxurious option only for people with large wallets? It's not anymore! You can now enjoy favourites such as maki, rolls & nigiri without breaking the bank.
Nowadays, you may find sushi bars with menus up to 20€ per person. Here are some of the best sushi options in Athens!
A young, relaxing and affordable environment, Koi made its appearance about 3 years ago in the multi-cultural neighboorhood of Syntagma. It was an immediate success for lovers of Maki and Nigiri. The menu is quite small, but it changes frequently. Besides sushi, you can also find salads and noodles. Guests can also accompany their meal with sake and a beer. You can also find Koi Sushi Bars in Voula (Vasileos Paulou 98, tel: 213 0320890), in Halandri (Sokratous 5, tel: 211 1845096), in Kifissia (Solomou 4, tel: 210 8084647), in Piraeus (Louka Ralli 139, tel: 210 4177918) and in Melissia (Alex. Zaimi 1 & Psatha, tel: 210 8031100). Menu prices range from 12€ per person.
Location: 15 Nikis, Syntagma
Telephone: 210 3211099

Price Point: $
Dress Code: Casual
Nakama Casual Sushi Bar
Nakama makes enjoyable sushi at everyday prices in a simplistic and friendly environment. At this sushi bar, you will find the most delicious rolls including dragon with eel, ebi with shrimp and caviar, fried Oh-la-la with fresh onion, and salmon and mayonnaise. These are just few of our favourites. You may also try the delicious desserts such as cheechcake with green tea.


Location: 5 Massalias, Kolonaki
Telephone: 210 3616053

Price Point:
$$-$$$

Dress Code:
Casual
Kazoku

Kazoku in Japanese means family and this is how you're going to feel there, just like family in a warm and friendly environment. It is small place, but it has great value for your money. It opened about a year ago in Glyfada and it welcomed the lovers of Japanese cuisine just a few meters from Kyprou square. Patrons will have the chance to try the excellent and fresh rolls like the dragon, but also the spicy salmon, rainbow, tiger tempura and the amazing duck salad. Prices range from 17€ per person.

Location: 11 Foivis, Glifada
Telephone: 210 8944549

Price Point: $$
Dress Code: Casual

Shisan Sushi Bar

This new affordable Sushi place in Holargos is a small and friendly spot where you will eat a lot and the prices are great! You may start with salmon or tuna tutaki and may continue with excellent and fresh shisan rolls. You can't leave without trying the Mochi Chocolate, a cream made from rice with a chocolate flavour. They also have take away meals and a delivery service. Prices range from 12€ per person.

Location: 24 Mesogeion, Holargos
Telephone: 210 6510011

Price Point: $$
Dress Code: Casual

Yoshi Sushi Bar

Yoshi Sushi has managed to attract people from all over Athens. Hidden within the Plaza shopping mall, it is a modern place that promises to teach us the secrets of the Japanese cuisine. The best selling dishes are the sushi combos (from 12€), which include a taste from each category of the menu. Ask the waitor about the dish of the day as the restaurant offers something new everyday.
Location: 7 Platonos, Halandri
Telephone: 216 7006857
Price Point: $$-$$$
Dress Code: Casual