Athenian Smoke-Free Hangouts
by XpatAthens
Thursday, 16 June 2016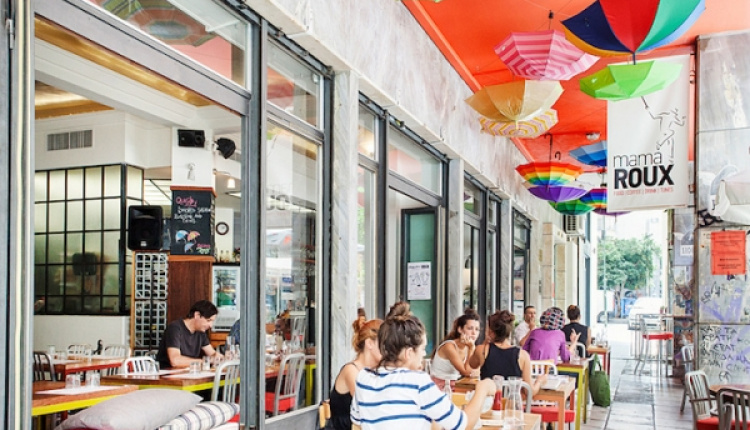 Nowadays, as the negative impacts of smoking become more prevalent and people are opting to quit, more restaurants, cafés, and bars are joining in the fight for smoke-free restaurants!


Since the 2009 law, smoking is supposedly forbidden in all public indoor places and all businesses supposedly comply. That's why, in most places, you will see non-smoking signs – even though the owners will inform you that smoking is in fact allowed – and why you won't see any ashtrays – even though you will be offered some sort of improvised ash dispenser, (like a plastic cup or a small plate) on the sly, if you profess to be a smoker. As one complying owner said to me "this was not a war on smoke, but a war on ashtrays."


Following is a list of Athenian downtown spaces which are smoke-free in theory and in practice, and where exceptions are never made. However, bear in mind that in the summer most places have their doors and windows open and smoke from outside often creeps in.


1. 42


Address:
3 Kolokotroni
Telephone:
694.824.2455
Opening Hours:
Mon-Fri 12:00 – 02:00, Sat-Sun 12:00 – 03:00
Website:
Click here
The owner of one of the most respected cocktail bars in the city is a smoker, and yet he doesn't want his workspace full of smoke. His clients respect that and step outside for a cigarette, socializing with other smokers in the process. Wood paneling, art deco elements and subdued lighting set the tone for a unique experience at bar 42, where what you end up drinking may be the result of a psychotherapeutic encounter with the barman. According to a footnote on the menu, all you need to do is tell him a few things about yourself and your preferences, and he will come up with a cocktail tailored just for you.


Address:
15 Herodotou
Telephone:
210.721.2253
Opening Hours:
Mon-Fri 08:00 – 22:00, Sat-Sun 09:00 – 21:00
Website:
Click here
Cake used to be a tiny bakery in Kolonaki, one of Athens' most posh areas, with delicious American-style cakes. About eight years ago it changed location and became a café while, a year ago, it changed owner. However, it still remains one of the cutest coffee & cake places in the city with a wide selection of cakes catering to all tastes. The owner recommends a slice of carrot cake, or his all time favorite, the 'Red Velvet.' Cake is an ideal hangout after a visit to one of the museums or galleries in the area and religiously smoke-free for the sake of its clients, who, in the mornings, are mostly elderly people.


3. MAKALO


Address:
23 Nikis, Syntagma
Telephone:
211.406.7032
Opening Hours:
12:00 – 23:00
Website:
Click here
Makalo opened four years ago and has become a popular haunt because of its fine cuisine at affordable prices. Smoke-free because the owners wanted their customers to enjoy their food without the taste of smoke, they initially met with a lot of opposition from smokers, but now have regulars, who will always choose quality of food over smoke. Favorite dishes among the regulars are the chicken fillet in tomato sauce with mushrooms and Greek trahanas (cracked wheat with fermented milk) and the grilled salmon fillet with sauté zucchini, lime sauce, peppermint and brown rice. The chef recommends spinach pesto tagliatelle with almonds, fresh tomato, olives and feta cheese and make sure you try their homemade lemonade.
4. MAMA ROUX
Address:
48 Eolou
Telephone:
213.004.8382
Opening Hours:
Mon: 10:00 – 18:30 (breakfast 10:00 – 12:30), Tue-Sat 10:00 – 00:30 (breakfast 10:00 – 12:30), Sun 12:30 – 18:00 (brunch only)
Website:
Click here
Mama Roux, on the pedestrian Eolou Street, opened in 2011 with a multi-cultural staff and a multi-ethnic cuisine, and quickly became a favorite among locals who enjoy its food and easy-going atmosphere. For John, its American owner who moved to Greece 12 years ago, having a non-smoking establishment was more about taking a stand than complying with the law, and even though, during the first weeks, many clients fought against his choice, he also received good press for making a serious commitment. For him, it was also an aesthetic and ethical issue; he wanted his employees to work in a smoke-free environment and his clients to be given a smoke-free option. Mama Roux is a popular destination for Sunday brunch, but make sure you make a reservation ahead of time.
5. NOLAN


Address:
31-33 Voulis
Telephone:
210.324. 3545
Opening Hours:
Tue-Sat 13:00 – 00:00, Sun 12:00 – 17:30
Website:
Click here
Named after Christopher Nolan, the owner's favorite director, this downtown restaurant has opened quite recently and yet customers are already swooning over the fusion dishes of its Greek-Japanese chef. Marble, mosaic, wood and metal create the set for a multi ethnic culinary journey via an inspired menu; where a Vietnamese chicken soup can co-exist harmoniously with Nolan's version of fried chicken (NFC) and a dish of shrimps with Greek stamnagathi (a leafy green) and Turkish soutzouki (a kind of sausage). Kostas, the owner, a fanatic smoker, opted for a non-smoking restaurant because food and smoke simply do not go together and "any restaurateur who claims that he does not forbid smoking for fear of losing his clientele, is simply trying to hide his shortcomings. If what you offer is good, you will always have clients."


For more suggestions on Athenian hangouts without smoke, please visit:
Greece Is