What Greek Wisdom Can Teach Us
by XpatAthens
Thursday, 17 May 2018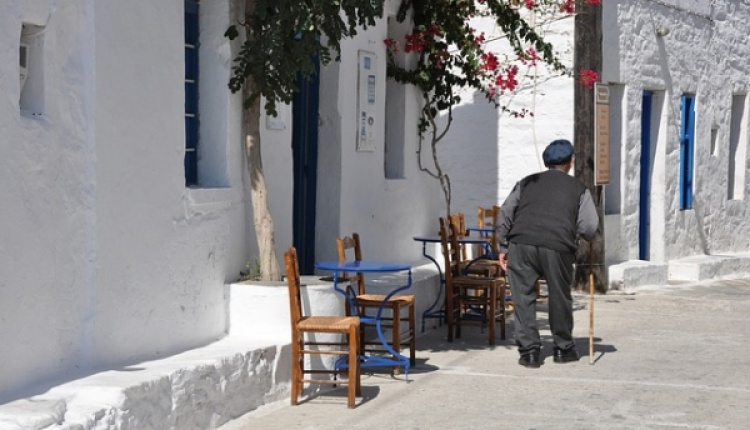 The Greeks have one of the oldest cultures in the world (not to mention the first known democracy), and to this day, we turn to the wellspring of Greek wisdom for guidance on living well. With both an ancient tradition of introspection and ethical inquiry, and also to one of the most heart-healthy diets in the world, the Greeks know a thing or two about how to live a good life.


But it's not just ancient Greek philosophers like Plato and Aristotle who unlocked the secrets to a meaningful life. The health habits and leisure rituals of modern Greece also have a lot to teach the rest of the world about health and happiness. Here are some Greek secrets to living well!


1) A Healthy Mediterranean Diet

The Mediterranean diet is heavy on vegetables, olives, healthy fats and oils, fish, whole grains and red wine (in moderation), and is thought to have extensive health benefits, contributing to lower rates of heart disease, obesity, cancer and Alzheimer's disease. Research analyzing 1.5 million healthy adults found that those who followed the Mediterranean diet had a lower risk of dying from heart disease and cancer and had a reduced risk of developing Alzheimer's disease.


2) Take Naps


Greeks firmly believe in many things and afternoon naps are one of them. In some of the smaller towns and villages, businesses commonly shut down in the mid-afternoon for the Greek siesta time and open again around 5 p.m.
3) Appreciate the value of a good walk


During the warmer months, small villages and towns in Greece turn to the daily tradition of 'volta' (translated as stroll or outing). When the sun goes down, Greek families will take leisurely walks up and down the main streets of small towns and on the islands, they'll enjoy a leisurely stroll along the shore.


4) Ask The Big Questions


The Greek philosophical tradition is one of the oldest and arguably the richest in the world. Philosophical inquiry thrived in the culture of ancient Greece, and philosophers like Plato, Aristotle, Plotinus, Epicurus and Epictetus asked the big questions: How do we live a good life? How should the city be governed? What is morality and how should we treat others?


In many ways, we owe the tradition of living the 'examined life' to the ancient Greeks. As Aristotle once wrote, 'Knowing yourself is the beginning of all wisdom.'


5) Take Hospitality And Generosity Very Seriously


Greek hospitality goes as far back as Odysseus and it's been embedded in Greek culture and families to this day. This generosity and welcoming spirit derives from the word filoxenia which literally translates to 'love of foreigners.' Historically, it has referred to the hospitality of villagers and residents of small towns who would take in travelers passing through, offering a meal and a bed, whereas now it generally refers to the hospitality offered to friends, family or acquaintances.