Family Activities At The Museum of Cycladic Art
by XpatAthens
Thursday, 13 February 2020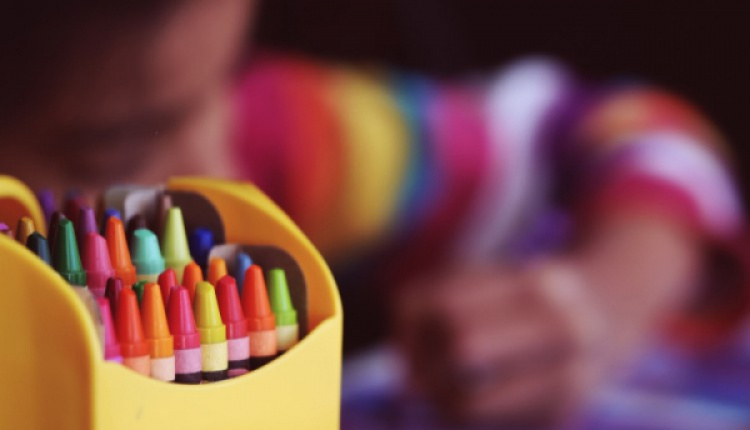 Going to the Museum of Cycladic Art with your children will allow you to bond with them. Whether it's reading labels under the artifacts and explaining what they mean, or laughing over a strange ancient object, you will leave the Museum with new knowledge and, most importantly, unforgettable memories. If your children are 2 and 10 years old, this is even more true with the Museum's weekend family activities running from October to May.

By taking part in these weekend programs, both parents and children get the unique opportunity to learn about the Museum's world through activities like storytelling, photography, music, theatre, interactive tours, and even art workshops. To help with finding the most suitable weekend activity for your kids, we've described each program below.
There Was A Little Book
In this workshop, children are introduced to a book whose story and illustrations will inspire their artistic projects. Here kids will be encouraged to experiment with painting, drawing, impressions, collage, clay, and various construction methods. It will get everyone's creativity flowing by sparking their imaginations and perceptions. As an adult, you may discover creativity, you never knew you had; if you're a creative, you may find a new source of inspiration for your works! The benefits for your children, though, are clear: they will develop motor skills and learn to express themselves through art. Overall, though, you'll get the chance to spend time together while listening to stories and exploring new worlds!

For February, there is a Carnival-themed workshop, based on Jon Klassen's story, 'This is not my hat.' In this workshop, parents and children will make their own hat inspired by Klassen's story.
Language: Greek only
Ages: 2-5
Ticket price for both parents and children: €12
Note: Parental presence required.
Songs Tell Their Story
Like the "There was a Little Book" activity, your children will listen to music from around the world that will get them dancing, and will inspire them to represent music through different media, like paint, collage, stamps, photographs, and smudging. At the end of these sessions, children will invite their parents to present their works and dance together!
For February, the workshop titled "You're the One that I Want Grease (musical)" will focus on 1950s rock 'n' roll music. Children will also dress up and dance to music from the musical Grease. Then, kids will get the chance to enter a fairytale, where a princess leaves her castle, goes on escapades, and meets her prince. Using Toulouse-Lautrec's prints for inspiration, the children will use the love story they participated in to make posters for a musical. Parents will be invited to help decorate the room with their children's posters, and even help stage the kids' show!
Tip: Make sure that you dress your kid in comfortable, casual clothes that you won't mind cleaning later.
Language: Greek only
Ages: 4-5
Ticket price: €12
The World Is A Vast Mirror
In these workshops, children explore how the self has been portrayed in the visual arts of different cultures and time periods. It will also raise questions about how, as humans, we form our views about the world and people. Using different creative and artistic techniques each time, children will be encouraged to explore and develop aspects of their individual personalities, while learning how to navigate things like conflict, change, and diversity.
This February, the "Little Stories of the Self" workshop will allow children to think about true and imaginary selves, and what happens when they meet. To do this, kids will get the opportunity to transform into imaginary heroes in an inclusive story. They will use paints, collage, and cameras to transfer their story on paper and make it come alive!
Tip: Make sure that you dress your kid in comfortable, casual clothes that you won't mind cleaning later.
Languages: Greek and English
Ages: 5-7
Ticket price: €12
The World Is A Vast Mirror
This activity's concept is exactly like the aforementioned one, but it is geared towards older children.
For February, kids between the ages of 8 and 10 can take part in the "Little Stories of the Self" workshop mentioned above, or they can choose to participate in the "Who Am I?" workshop. In this workshop, children discover more about themselves by taking on a different identity. They will be encouraged to describe and transform themselves, while also learning how to improvise in front of the camera. Unlike the other programs, this activity will teach children fundamental video and photography techniques to create mixed media works of art.
Languages: Greek and English
Ages: 8-10
Ticket price: €12
Although there are several
kid-friendly activities in Athens
, the Museum's emphasis on teaching self-expression through artistic activities at different ages offers a unique experience that should definitely be considered!