Teaching Pools In Athens Ideal For Swimming Lessons
by XpatAthens
Tuesday, 08 October 2019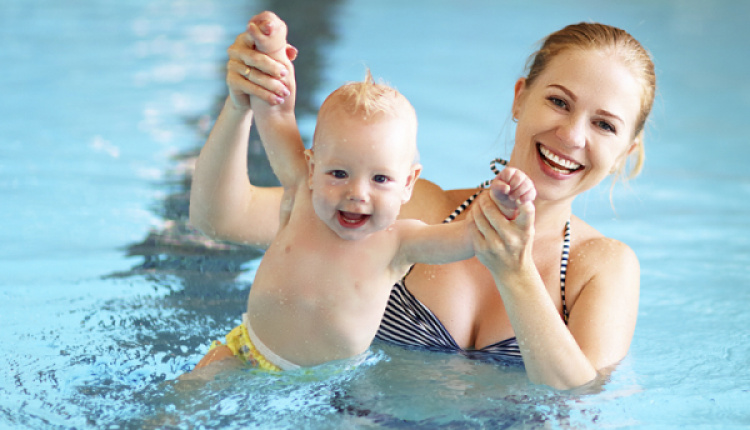 Even though there are may recreational pools in and around Athens, water safety is often the reason why parents decide to enroll their infants and children to swimming lessons. However, swimming provides many other benefits during early childhood. In fact, studies have shown that swimming is good for the health, for body development, for balance and coordination, and social and emotional aptitude.

Do you feel that your child is ready to thrive in the pool? Before you start researching teaching pools in Athens and the suburbs, check-out the list below for some of our favorites.
Holmes Place, one of the most upscale fitness clubs in Athens, offers swimming lessons for both babies and children. Children get familiarized with the water and learn the 4 swimming techniques. For more information on the kids swimming classes, please contact one of the Holmes Place clubs or visit Holmes Place online.
Address: Voukourestiou & 4 Stadiou, Athens
Telephone: 210 3259400
Dais Athletic & Cultural Center
Dais Athletic & Cultural Center Maroussi offers a variety of sporting activities for the young and old. Dais offers an excellent baby swimming program for infants aged 1 and a half to 3 and a half years old. The 25-minute baby swimming lessons take place twice a week in a 31-degree-warm small pool, and the presence of a parent is not necessary. Swimming lessons for older children take place at the 5-lane 25 meters long pool under the supervision and guidance of qualified swimming instructors.
Address: 151 Mesogeion, Paradeisos Amarousiou
Telephone: 210 6186050
Aqualife Sport & Health Center
Located in the northern suburb of Anoixi, Aqualife Sport & Health Center is one of the best teaching pools in Athens. Infants can join a baby swimming class together with a guardian in the indoor baby pool, while children aged 3 years and up swim in one of the large indoor pools. Apart from traditional swimming lessons, Aqualife also offers water polo, synchronized swimming, and competitive swimming classes for children.
Address: Agiou Athanasiou & 17 Souliou, Anoixi
Telephone: 210 8004438
Literally meaning Panda In The Water, this teaching pool is one of the very few exclusively for babies and toddlers up to 4 years old. You can start taking your baby to Panta Sto Nero from 3 months old. The lessons are conducted by certified baby swimming instructors and you will be expected to dip into the pool with your child.
Address: 42 Grammou, Vrilissia
Telephone: 210 8047817
---
Here's what you need to know before joing a pool in Athens.
---