Summer Camps For Children Around Athens
by XpatAthens
Monday, 17 June 2019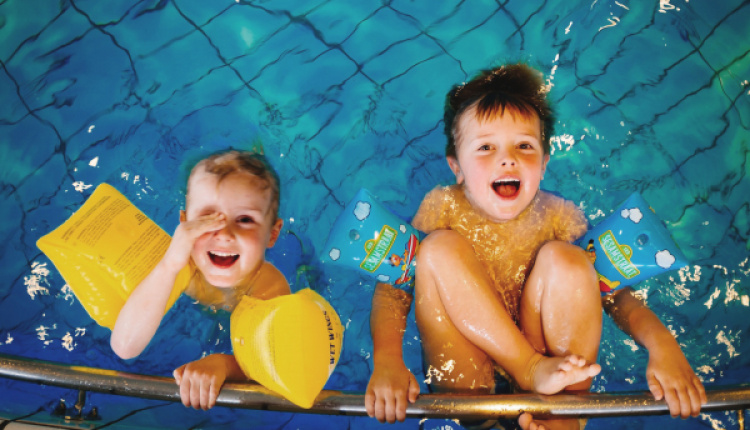 Summer is already here, and those of us with children want to find something fun for our kids to do before and/or after our summer vacation. With schools in Greece being closed until the beginning of September, it is imperative for children and teenagers to have something fun, creative, and adventurous to do during the warm summer months.

We've created a list with summer camps taking place in Athens this summer. If you know of a good summer camp, please send us an email with detailed information at ideas@xpatathens.com.

Are you running a summer camp and want to let everyone know about it? Create an XpatAthens Profile and upload your event today!
---
Pierce Summer Camp

The Summer Camp aims to develop the athletic and artistic skills of children 6-14 years old who want to spend their time creatively after the school year has ended. The children are divided into groups according to their age and knowledge level. The program is primarily in Greek but the English language is also used by the instructors.

When: 5 weeks (June 17 – July 19, 2019)
Time: Monday to Friday (09:00 – 17:00)
Where: The American College of Greece
Price: Prices start at € 325 per child per week
Email: camps@acg.edu
The well-established tradition of the ACS Athens Summer Youth Camp will once again give the opportunity to children (4-14 years old) to experience fun, innovative and engaging activities. These activities are designed to appeal to the participants' interests, talents, needs, and different personalities. The range of the offered activities has now expanded and is in line with the educational and technological evolution of the new era!
When:
Session 1: June 18 - 28 (2 weeks) Session 2: July 1– 5 (1 week)

Time:
Monday to Friday (09:00 – 15:30)
Where:
ACS Athens
Price:
Prices start at €
495 per child
Email:
summeryouthcamp@acs.gr
/
paterakig@acs.gr
This camp was establshed in 1961 in Ekali as the first sports camp in Greece. Because of its long-standing tradition, the small number of children, the specialised personnel, the excellent living conditions and the organised program, the Camp guarantees a high quality level of services, giving it a family character with emphasis on care, safety and entertainment of children.
When:
Session 1: June 16 - July 7 Session 2: July 8 - July 29 Session 3: July 30 - August 20

Time:
Live in
Where:
Saronida Summer Camp, Anavissos
Price:
N/A
Email:
info@saronidacamp.gr
Summer Camp at the Museum of Cycladic Art
The Museum of Cycladic Art has arranged six five-day terms in June and July that will fascinate the young friends of the Museum and make the summer in the city a creative adventure full of discovery. Packed with interactive guided tours, screenings, storytelling, painting, construction and sculpture crafts, group games and activities, the Museum of Cycladic Art's 'summer camp' is an alternative summer activity for children 5-9 years old.
When: 6 Terms: June 24 - June 28, July 1 - July 05, July 8 - July 12, July 15 - July 19, July 22 - July 26, July 29 - 2 August
Time: Monday to Friday (10.00-13.00)
Where: The Museum of Cycladic Art
Price: N/A
Email: museum@cycladic.gr
Astrocamp | Travelling From Earth To Space
Through experiential workshops, constructions, puzzles and educational games, children will obtain new knowledge about our planet, our sun, our planetary system, and space missions. This magical journey will end with the recognition of constellations and the way they are connected with mythology. The Astrocamp will be conducted in Greek and is suitable for children 8-12 years old.
When: July 1- July 5
Time: N/A
Where: National Observatory | Thissio Visitor Center
Price: N/A
Email: visitorcenter@noa.gr
Stay tuned for more!