Action-Packed Activities For Children and Teenagers
by XpatAthens
Monday, 18 February 2019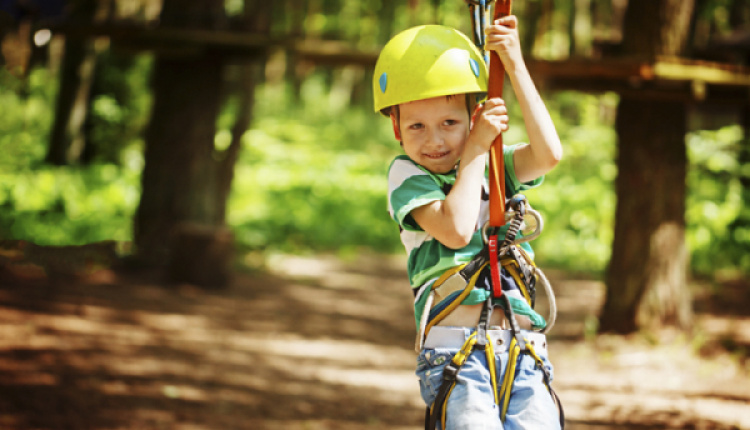 In a world where kids are hooked on their TV's, ipads, and online games it's great to be reminded of the benefits of action-packed outdoor games. Outdoor activities allow children to let off steam, stay fit, and socialize with their peers! In fact, it is proven that playing outdoors increases vitamin D levels, reduces stress, helps concentration, improves physical fitness, and boosts the immune system.
Here are 3 of our favourite recreational spots in Athens, we hope you and your kids will love them too!
IOVOP Riding Club

The Pony Club at IOVOP is the first riding school in Greece exclusively for children from 4 to 8 years old. Preschool age is the ideal time to start learning how to ride a horse, and using ponies for children's riding lessons is completely safe and effective. Horse riding is a fun recreational activity for kids, but it also offers many intrinsic benefits such as improving balance and motor coordination and developing self-confidence and self-assurance.

Address: 137 Leoforos Tatoiou, 136 07, Varibopi
Telephone: 210 8169575
The Wall
The Wall is an exciting multipurpose sports complex in Pallini. There you will find an indoor climbing wall for endless action-packed climbs, beach volley courts, mini soccer pitches, bungee trampolines, a rope course game, and much more. The wall isn't suitable for children less than 4years old but offers a bunch of super exciting activities for older kids and teens!

Address: 12 Agiou Athanasiou, 153 51, Pallini
Telephone: 210 6030093
Adventure Park
Welcome to the most exciting recreational park in the greater Athens area! Located in a forest in the Malakasa area, Adventure Park is a thrilling park, where children will embrace nature and take part in exciting outdoor activities. Four different zip lines for all ages and experience levels, archery, bungee trampoline as well as the exciting 'Operation Tarantula' a fun-filled route through nets, wires and tires!
Address:
Eparhiaki Odos Malakasas-Markopoulou, 190 11, Malakasa
Telephone:
2295 098335