Yoga Classes For Kids In Athens
by XpatAthens
Monday, 28 January 2019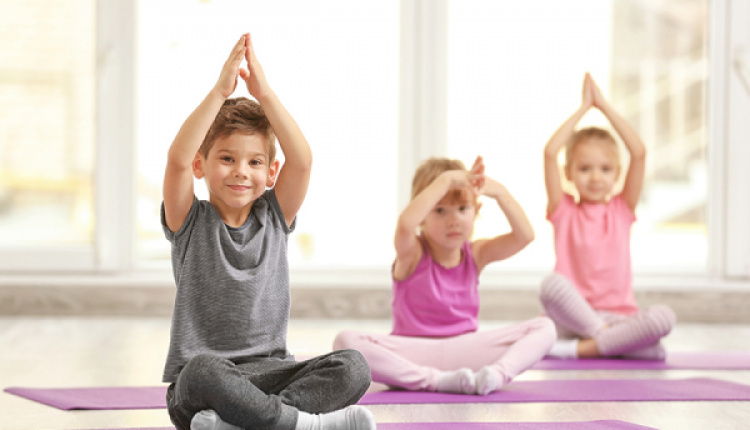 In a world where children have to deal with increasing distractions, stress, and overstimulation from a very young age, yoga is a low-cost activity that can have a very positive impact on kids' everyday lives.
Children gain tremendous benefits from practicing yoga. It enhances flexibility, strength, coordination, and body awareness while also improving concentration, relaxation and serenity.
After having read about the benefits of yoga, we are happy to have found a few places that offer yoga classes designed specifically for kids!
Okto is a serene yoga studio that offers yoga classes for all ages. Every Saturday from 11.30 to 12.30 they offer a yoga class for kids from 4 to 8 years old, while they also offer aerial yoga classes for teens (12-16 years) every Tuesday and Thursday from 19.00 to 20.00.
Address: 8-10 Grigoriou Kydonion, 172 37, Dafni (Ymittos)
Telephone: 210 7622295
Art n' Play

Art n' Play is a great alternative to traditional indoor playgrounds. Their mission is to offer quality creative programs and activities specially designed for children. Their kid's yoga class takes place every Thursday from 18.30 to 19.30.

Address: 5 Flemingk, 175 63, Paleo Faliro
Telephone: 211 1110834
Through its holistic approach 'The Blue Elephant' provides activities designed to encourage physical, mental, and spiritual growth. Among others they offer yoga for babies (3-12 months) every Tuesday from 17.00 to 17.50, yoga for kids (5+ years) every Wednesday from 18.25-19.15, and teen yoga (11+ years) every Wednesday from 19.20-20.10
Address: 23 Leoforos Dimokratias, 154 51, Neo Psychiko
Telephone: 213 0402294
Even though all dates and times were accurate at the time of publishing, we kindly request you to check with the yoga studio to confirm the dates and times before heading to your first yoga class!