Halkidiki - An Ideal Family Holiday Destination
by XpatAthens
Tuesday, 24 October 2017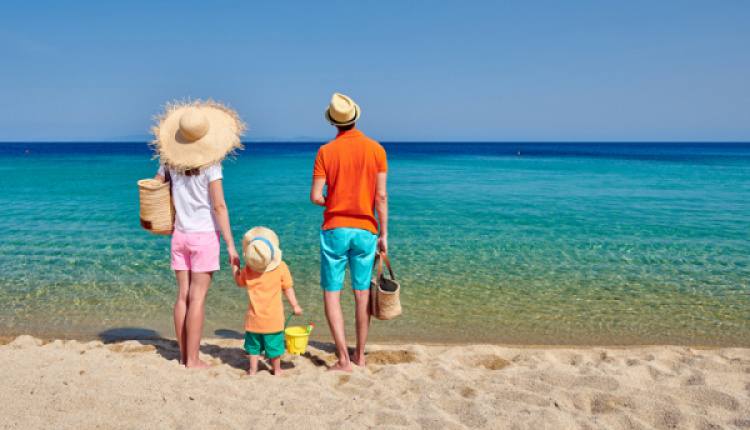 A Greek expatriate in Finland details her family vacation in Halkidiki to
Discover Greece
and shares the highlights of her trip!
Halkidiki is the birthplace of Ancient Greek philosopher Aristotle and is a dream destination balancing a combination of nature, gastronomy, wellness, culture and tradition. Halkidiki is not an island; it's a region on the mainland –only 55km from the Macedonia International Airport of Thessaloniki– with three fjord-like peninsulas (Greeks call them 'legs') that dive into the Aegean Sea, creating a coastline of about 500km.


In the summer of 2014, my partner and I spent our engagement honeymoon in Halkidiki. Two summers later in 2016, we brought our 7-month-old baby Philippos Dimitrios. Our small family is enticed back year after year by Halkidiki's emerald beaches with crystal clear waters, family-friendly resorts and mouth-watering local cuisine. Anyone making their first holiday-with-baby should opt for a destination as stress-free and child-friendly as possible with all the necessary amenities and proximity to medical centres. Halkidiki ticks all the boxes!


As a child, I spent most of my summers in Halkidiki, exploring different beaches every year. In Halkidiki, there is a beach for everyone! Visitors can choose amongst 1000 different beaches from cosmopolitan ones to deserted coves for couples and from vibrant permanent party beaches with their blasting music to quieter shores with soft sands and shallow waters ideal for the kids.