Healthy Drinks With A Greek Twist To Quench Your Thirst
by XpatAthens
Monday, 22 August 2022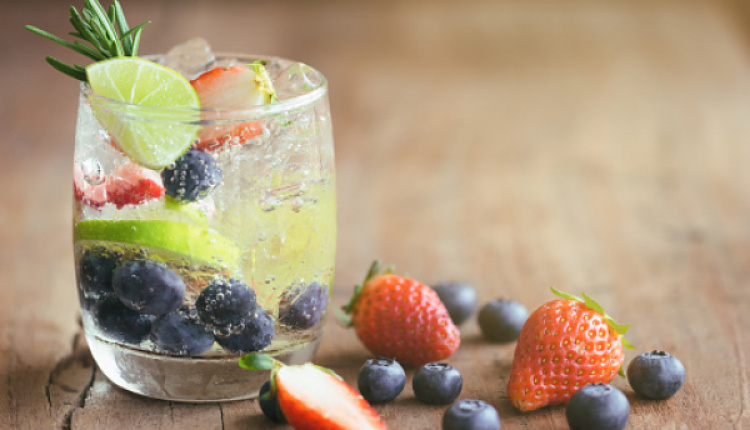 The craze of infused water has taken the world by storm, and we have the perfect way to add a Greek twist to your infused water concoctions.
Recent studies have shown many health benefits of drinking infused water. These benefits include weight loss, increased hydration, and a means of detoxing.
When you are in need of a beverage that quenches your thirst, why not choose one that is also good for you—one with a Greek twist?
1. Fresh Day Infusion

What you need:
Mastiha + filtered water
One must-try infusion you will love is infused water with mastiha from the mastic trees on Chios. This tree resin has valuable health properties such as aiding in relieving digestive issues due to its antioxidants and anti-inflammatory compounds.
Preparation of infused water:
Head to your health food store and get some mastiha resin— you can even find mastiha powder—and add some to your water and enjoy the fresh, earthy taste while reaping the health benefits.
Bonus:
Add some fresh mint to your infused drink for a truly Mediterranean experience!
2. Cherry Bliss Infusion

What you need:
Cornelian cherries + Greek Honey + filtered water
Another great Greek twist you can add to your infused water drink is Cornelian cherries from Drama in northeastern Greece. Cornelian cherries have a potent astringent action and, therefore, have traditionally been used for curing diarrhea and dysentery. They are also valued for their potent tonic and restorative properties.
Preparation of infused water:
Wash the cherries and cut them into halves; add them to your water. If you desire to sweeten your cherry-infused water, add a teaspoon of Greek honey.
Bonus:
You can also add Greek lemons to this drink for a concoction that tastes something like Cherry Coke!
To read this article in full, please visit:
greekreporter.com