Chocolate Truffles Recipe
by XpatAthens
Thursday, 09 December 2021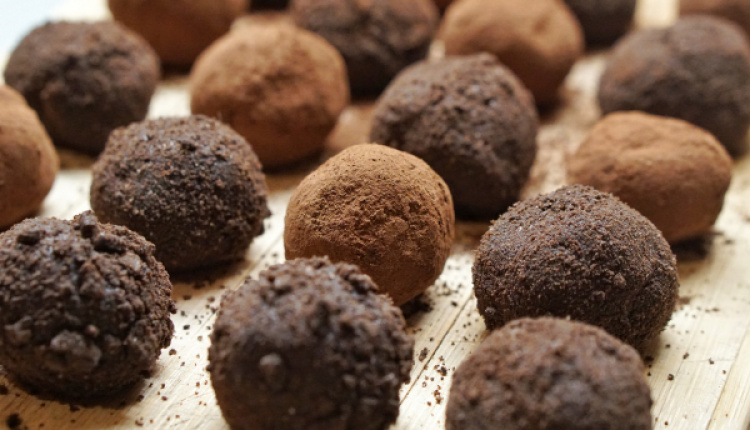 If you are looking to make a sweet edible treat this Christmas, also ideal as a small gift, try these decadent Sokolatenia Troufakia (chocolate truffles) with dark chocolate, walnuts, and Petit Beurre biscuits.
They can be stored in the refrigerator for over a week, as long as they are in an airtight container.
Ingredients

160g dark chocolate
180g Petit Beurre biscuits
1/2 cup full cream milk
1/3 cup fresh cream
1 tablespoon liqueur
1 & 1/4 cup chopped walnuts
Method
Chop chocolate into small pieces and completely melt over low heat in a double boiler.
Place biscuits in a large bowl and crush them into very small pieces. Add a quarter of a cup of chopped walnuts.
Pour melted chocolate over biscuits and walnuts and mix together with a wooden spoon.
Add milk, fresh cream, and liqueur and mix thoroughly with a wooden spoon until all ingredients are well combined.
Cover bowl with cling wrap and place in refrigerator (not freezer) for 1.5 hours.
Remove from refrigerator and take a teaspoon of the mixture and begin forming them into ball-like shapes by rolling the mixture in your palms. It makes it easier by wearing food handling gloves, otherwise wet your hands with water in between each truffle.
Roll each truffle into the chopped walnuts and place them back in the refrigerator covered tightly until ready to serve.
Originally published on:
greekcitytimes.com