Delicious Hot Chocolate
by XpatAthens
Tuesday, 07 December 2021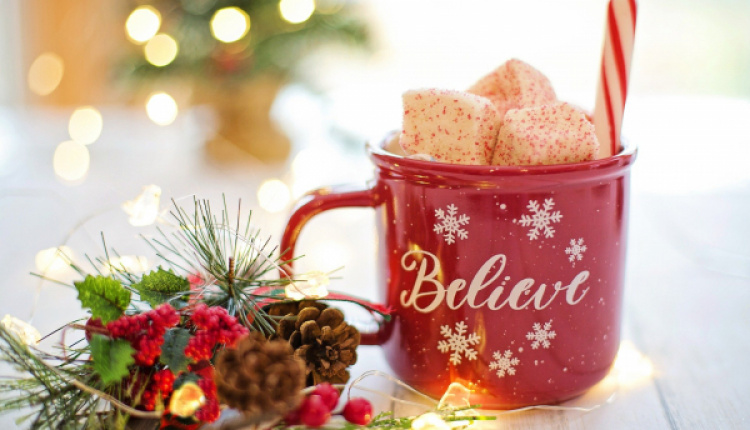 Nothing says Christmas like a steaming cup of delicious hot chocolate topped with whipped cream and marshmallows!
Add a fireplace, some cute Christmassy pajamas, and a bit of Mariah Carey and you've got yourself the perfect festive night.


Ingredients

480g soy milk
2 - 4 tablespoons granulated sugar
4 tablespoons cocoa powder
50g chocolate couverture, finely chopped
To serve
whipped cream
marshmallows
chocolate couverture, melted
hazelnut chocolate spread, grated
Execution Method

Heat the milk in a saucepan over medium heat.
Pour half of it into a mug. Set aside and keep warm.
Add the sugar and cocoa powder to the remaining milk in the saucepan.
Heat until it comes to a boil while whisking continuously.
Lower heat and cook the mixture for another 2 minutes, until the sugar and cocoa powder have melted and are completely incorporated.
Remove from heat. Add the chocolate and stir until it melts.
Add the rest of the milk and stir until completely combined.
Serve with whipped cream, marshmallows, melted chocolate, and sprinkle with grated chocolate.
Recipe source:
akispetretzikis.com