Weigh Loss Surgeon Praises Mediterranean Diet
by XpatAthens
Tuesday, 29 June 2021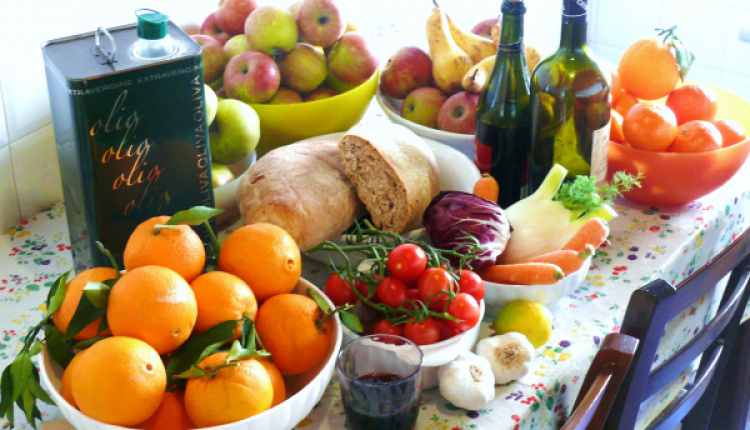 Imagine getting famous via TikTok, but you're not an Instagram model, you're a world-renowned weight-loss surgeon. This is what happened to Dr. Terry Simpson, he has gone viral on TikTok with a plethora of 'hard truth' videos regarding nutrition and weight loss. Dr. Simpson boasts 327,000 TikTok followers alone, with many more on Instagram, Facebook, and YouTube.


What separates Dr. Simpson from other weight loss 'experts', is that he is an expert in Culinary Medicine (a new discipline in the medical field) and is a big believer in the Mediterranean Diet as a FIRST step to try and address the symptoms of being overweight, being obese and PCOS. His motto is, "you gotta be able to cook, otherwise losing weight will be near impossible".


His Mediterranean diet consists of lots of home-cooked meals, using colorful fruits and vegetables and legumes. The way our Yiayia's used to cook. The 'Modern Mediterranean' diet is NOT the same Mediterranean Diet that our ancestors ate. The ancient Mediterranean Diet is primarily based around Vegetables, Fruit, Legumes, Goats and Sheep's Milk, Red Wine, and seeds/nuts.


Some examples of foods you must eat, according to Dr. Simpson:


1. Berries- Raspberries, Blueberries, Blackberries, Strawberries
2. Chia seeds
3. Oats
4. Wholegrains
5. Colourful vegetables (red and yellow capsicums)
6. Fermented dairy
7. Clean protein (wild salmon, high-quality grass-fed meat, free-range poultry)
8. Nut milk (Almond milk, oat milk)


Dr. Simpson is a pioneer in the field of bariatric surgery and patient education, with several websites dedicated to providing information online for patients. He is one of the leading bariatric surgeons in the use of social media to broadcast timely, relevant, healthcare news. Dr. Simpson is involved in research and clinical trials to further advance the field of bariatric surgery. He is currently involved in the examination of the Linx as a device for anti-reflux in Sleeve patients, as well as the use of the Mediterranean Diet for long-term weight loss.