Athens For Bread Lovers: Top Bakeries In The City
by XpatAthens
Tuesday, 31 August 2021
This city is a great place to satisfy all your carb cravings. Every neighborhood in Athens has at least one bakery where most households shop daily. You'll find anything from the perfect loaf of sourdough to sesame-coated koulouri, and bread stuffed with just about anything. Apart from bread, these bakeries offer an array of sweet and savory pies, cookies and cakes, freshly-made sandwiches, and syrupy pastries. These five bakeries are standouts in central Athens.
Takis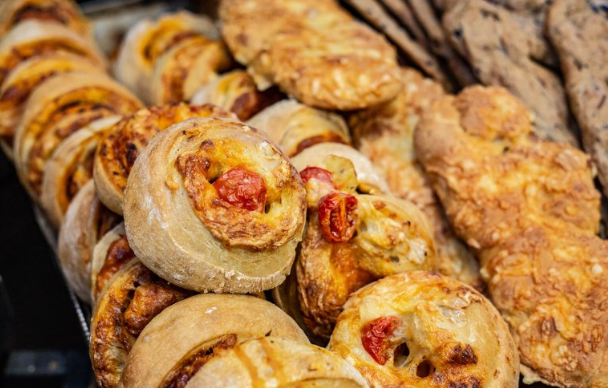 Credit: Manos Chatzikonstantis


This family-owned "bread shrine" opened in 1961 right beneath the Acropolis. More than 30 types of bread are baked daily, ranging from dense sourdough to focaccias flecked with olives and herbs and airy, crunchy campaillou baguettes. The freshly made pies and sandwiches are exquisite, as are the cakes and cookies. Try the lipsopita, semi-sweet buns made with olive oil and spiced with orange zest. Don't be put off by the constant queue; it moves fast and whatever you walk away with is definitely worth the wait

Location:
14 Missaraliotou, Koukaki
Telephone:
210 923 0052
Pnyka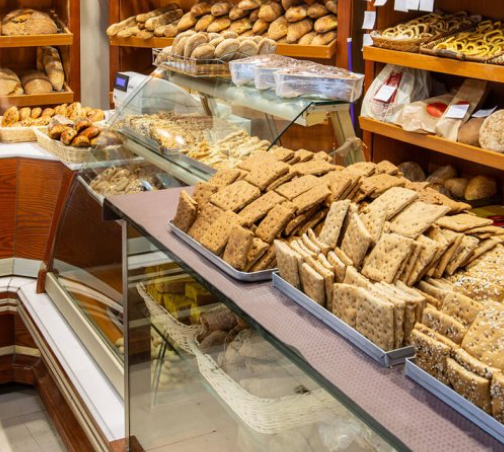 Credit: Manos Chatzikonstantis

This bakery has been thriving since 1981, with three branches in Athens and one in Vienna, Austria. Founder Dimitris Kotsaris, who passed away a few years ago leaving the business to his son, was obsessed with bread and believed it had medicinal properties. The family has a stone mill, where they grind their own superior-quality grains, in their central branch in Pangrati. They use no yeast—just their homemade sourdough starter—and the bread is still baked in a wood-burning oven. Apart from their classic wholemeal and white bread—both dense and full of flavor, with an irresistible, crackling crust—they also make low-gluten buckwheat and zea (an ancient grain) and a chocolatey carob loaf. I also love their stuffed bread with olives and herbs or feta and tomato. Bread aside, boost your energy with a pasteli—the traditional honey and sesame seed bar, with roots in ancient Greece.
Location:
24 Petraki, Historic Centre
Telephone:
210 324 5162
Mama Psomi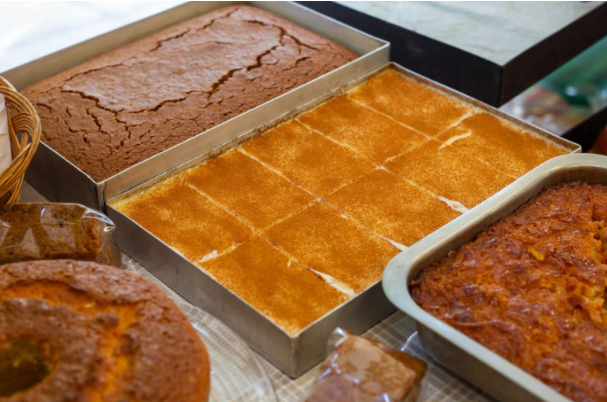 Credit: Manos Chatzikonstantis

This cute little bakery is a backstreet secret with legions of loyal customers. Mama Psomi means "Mum, Bread," a nod to the fact that the bakery is run by husband and wife Giorgos and Rallou, both actors. Giorgos' father was a baker himself; besides inheriting his talent for baking, Giorgos also inherited his recipes. It's not often that you'll find a piano in a bakery, but the one here is often used by the couple's son. Regulars pause for a nourishing spot of classical music along with their warm loaves. They bake four types of bread, plus two occasional specials: a loaf made with cracked wheat and ground hazelnuts and a gluten-free option. Their small production of hand-made pies is a must, especially the zucchini and mint, minced meat, and chicken pie with caramelized onions. Just make sure you get here early, their goodies sell out quickly.
Location:
42 Zaharitsa, Koukaki
Telephone:
210 922 7686
To Koulouri tou Psyrri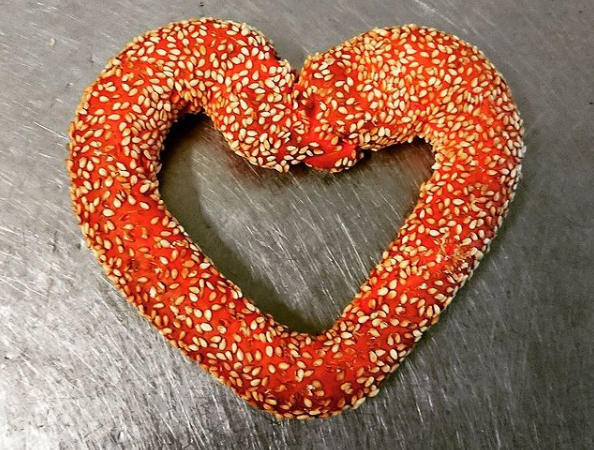 @to_koulouri_tou_psirri
Located in the same premises since the 1960s, this local institution specializes in koulouri, crunchy bread rings covered in sesame seeds that date back to Byzantium. Alongside the classic version, they also produce a thicker, braided bread ring that's great for sandwiches, and new-fangled variations topped with cheese or sunflower seeds, kneaded with currants and cinnamon, or sweetened with honey. Sugar-covered doughnuts are a classic here too, and so is the grape molasses cake spiced with cinnamon and clove. This bakery supplies most of the street vendors who sell this classic street food all over the city. It's open round the clock, so if you get hungry after a late night of clubbing, you know where to go.
Location:
23 Karaiskaki, Psirri
Telephone:
210 321 5962
Lykavittos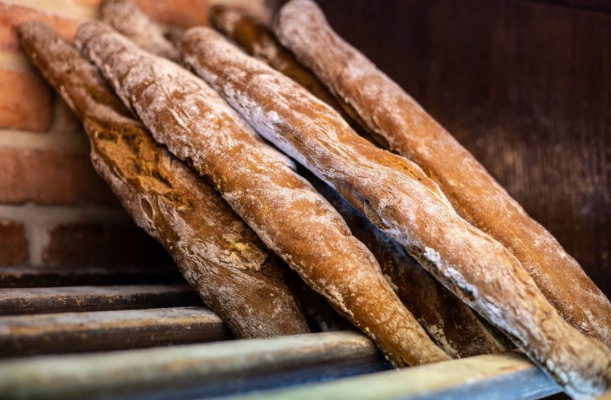 Credit: Manos Chatzikonstantis


Mr. and Mrs. Iskidakis, the super-friendly couple who have been running this place since the 1980s, are true bread connoisseurs. They're renowned for their organic German and Austrian-style breads, as well as their sourdough Metsovitiko (a recipe popular in Metsovo in northwest Greece). But I especially recommend their turmeric, walnut, and hazelnut loaves. Their lagana, a crusty flatbread topped with sesame seeds, is known by almost every resident of Athens. Unfortunately, you can only bite into it on Clean Monday, the start of Lent, so if you're here at that time, don't miss the opportunity. Their pies, sandwiches, cookies, and croissants are equally good, but the ultimate highlight is the customer service. Feel free to ask them anything you want to know about bread, they have all the answers.

Location:
59 Dinokratous, Kolonaki
Telephone:
210 721 1248
Originally published on:
thisisathens.org

---
Whether you've just arrived in town – or have been here for years – Athens always has new secrets to share!
This is Athens
is the official guide to this captivating city of ancient energies and booming urban culture. Compiled by a team of specialist local writers, This is Athens brings you an authentic and intimate portrait of a living Athens beyond the guidebooks – along with daily curated listings of all the best events and great weekend inspiration all-year round. From must-know neighbourhoods and emerging art hubs, to gourmet hotspots, cool shopping and the buzziest bars, This is Athens will help you to get the most out of living in Athens!