Athens Unpacked Episode 8 - From Benefactors To Buskers
by XpatAthens
Thursday, 12 August 2021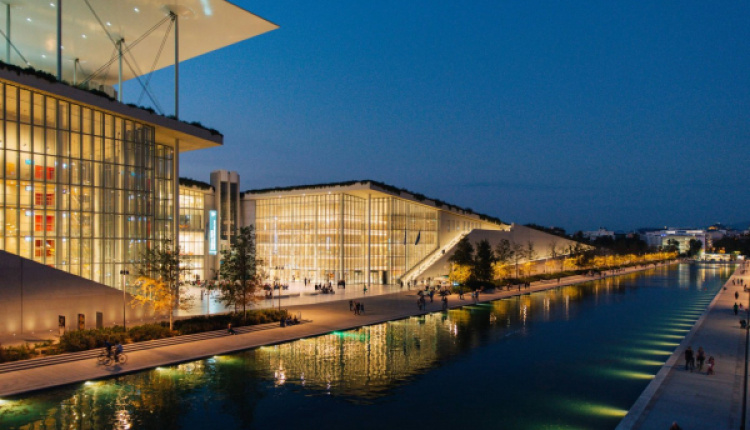 Athenians have always poured their pain into poetry, painting, and music. Thus, Greece's well-documented economic woes fuelled a fertile decade of unprecedented cultural growth in its capital city.
Art moved out of buildings and into public spaces: from the grandest galleries and boxed-in museums; to pop-up exhibitions in disused shops, alternative culture hubs, and politically charged spray paint on neighborhood walls. In this bumper final episode, Sofka Zinovieff sets her sights on unpacking Athens' wildly varied arts scene—and on untangling the fascinating marriage of big money and the arts. We'll go in search of the boldest buskers and street murals, and hear how the great rivalry between two famous shipping tycoons transformed the city's cultural landscape. (Clue: it involves an opera legend and former first lady).


Bestselling writer and former anthropologist,
Sofka Zinovieff
, embarks on a quest to uncover the true essence of her adopted home, in all its layers and mysteries. Discover how Athenians feel about their own architecture, how tragedy and trauma have flavored the city's cuisine, why Athens has always been a "15-minute city", and much, much more.
Produced by Pod.gr, for This is Athens, tune in each fortnight and get ready to capture the seductive soul of Athens!
This is Athens
is the official guide to this captivating city of ancient energies and booming urban culture. Compiled by a team of specialist local writers, This is Athens brings you an authentic and intimate portrait of a living Athens beyond the guidebooks – along with daily curated listings of all the best events and great weekend inspiration all-year round. From must-know neighbourhoods and emerging art hubs to gourmet hotspots, cool shopping, and the buzziest bars, This is Athens will help you to get the most out of living in Athens!