Exploring The Urban Soul Οf Athens With Sofka Zinovieff
by XpatAthens
Tuesday, 01 June 2021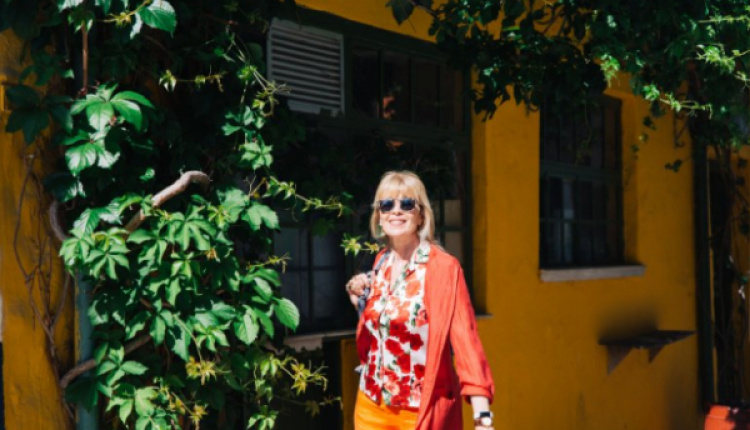 Want to scratch beneath the surface of a city? Who better to ask than a former anthropologist?
Especially one who has spent two decades living in the said city; bringing up her two daughters around Greek traditions; and penning several best-selling novels set in Athens. London-born Sofka Zinovieff, the author of "The House on Paradise Street", global bestseller "Putney", and the memoir "Eurydice Street: A Place in Athens", studied social anthropology at Cambridge and researched her Ph.D. in Greece. It was the beginning of a lifelong bond with the country. Especially Athens, where she still lives in Vouliagmeni on the Athens Riviera, with her Greek husband Vassilis.
Recently, she launched her
new podcast series "Athens Unpacked"
for This is Athens and she shares some snappy tips for digging beyond the Acropolis—to the heart and soul of this captivatingly complex city.
You've called Athens home for 20 years. How has your relationship with the city changed and matured since you first moved here from England?

I've had several phases in my relationship with Greece. I first came as a research student in the late 80s, learned the language, and became involved with the place. During the last two decades, my relationship with Athens has been like a marriage – committed and based on love, but with squabbles and occasional rough patches.
What's the most common misconception people have about Athens that you'd most like to correct?

People often visit during the hottest time of year, in a rush on the way to an island. Athens appears impenetrable and overheated. It's a completely different city at other times of the year and can't be rushed. I'd advise talking to locals and adopting their timetable (not going out during the middle part of the day in summer). I'd also suggest that it's the perfect city to visit in autumn, winter or spring.
Athens is a hectic metropolis with the heart and soul of a village. Would you agree with this statement and if so, how does that village vibe manifest?

Yes, Athens has been settled by villagers ever since it became the capital of modern Greece in the 1830s. Even today, most people have roots elsewhere and return to their village or island. And that's before we look at how neighborhoods can be quite villagey, designed around their plateia (main square) with a traditional coffee shop and church, etc.
Would you classify Athens as a city that's easy to get to know; that reveals itself readily to visitors?

Athens is a mysterious city and sometimes challenging. But many of its charms are readily apparent: the intertwining of the ancient and the modern; the neighborhoods for strolling; and the fabulous places for eating out are all there and waiting.
If someone has only 48 hours or a weekend here, how can they best tap into the authentic pulse of Athens?

Stroll around the neighborhoods. Eat and drink where Athenians do. Pause to notice the details rather than ticking off a list of 'the sights'. And, to get a sense of perspective, go up a hill—I don't mean the Acropolis—there are plenty of others, such as Lycabettus, Philopappou, or even a more off-radar one like Tourkovounia (the Turkish Mountains).
To read this article in full, please visit:
thisisathens.org


Photo by: Thomas Gravanis
---
Whether you've just arrived in town – or have been here for years – Athens always has new secrets to share!
This is Athens
is the official guide to this captivating city of ancient energies and booming urban culture. Compiled by a team of specialist local writers, This is Athens brings you an authentic and intimate portrait of a living Athens beyond the guidebooks – along with daily curated listings of all the best events and great weekend inspiration all-year round. From must-know neighbourhoods and emerging art hubs to gourmet hotspots, cool shopping, and the buzziest bars, This is Athens will help you to get the most out of living in Athens!