We'll Always Have Athens Podcast Series
by XpatAthens
Wednesday, 10 February 2021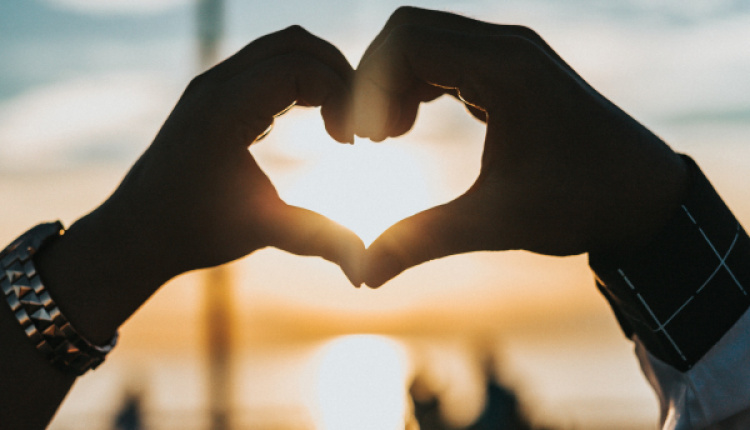 Embark on an audio odyssey of Athens with the podcast series, "We'll Always Have Athens", and hear our legendary city beamed straight to your ears!

A city without stories is like a theatre without a stage. In Athens, stories are everywhere: whispered in ancient streets and mythical corners; imprinted on historic hilltops where the great philosophers held court; shared boisterously in the doorways and squares of this ever-changing modern metropolis. Welcome to a new 6-part podcast series where This is Athens invites stellar guests—who know and love Athens—to tell us their own tales of the city and what Athens means to them. Produced by the Greek Podcast Project, for This is Athens, tune-in each fortnight to capture the authentic essence of Athens today; a city that is so much more than the Acropolis.

Subscribe to "We'll Always Have Athens" now on Spotify, Apple Music, Pocket Casts, or wherever you listen to your podcasts, to make sure you don't miss an episode.
"When I walk around Athens, the myths are still there," says the great British author, comedian and Hellenophile, Stephen Fry. Follow Fry through the winding lanes and sacred temples of Athens as he awakens his three favourite myths about the Greek capital: from the legend of the great hero Theseus; to the birth of the fabled king of Athens, Erechtheus, and the showdown between Athena and Poseidon over patronage of the ancient citadel. In his trademark masterful style, the beloved raconteur also explains why the Athenian neighbourhood of Thissio claims a special place in his heart.
In the autumn of 2019, on a moonlit night high above the Aegean, Athens-born fashion designer Mary Katrantzou pulled off a Herculean endeavour. She brought her bold dream to life with a spectacular fashion show, staged at one of Greece's most revered ancient wonders - the 2,500 year-old Temple of Poseidon. Head for Cape Sounion on the Athens Riviera with the Queen of Prints as she vividly relives her historic paean to Greek culture and style. Katrantzou also shares how Athens has inspired the eye-popping digital designs that have won her a legion of famous fans, from Cate Blanchett to Michelle Obama.
"I was brought up in Athens, though I like to say that Athens brought me up." Few people know more about the hidden stories and forgotten corners of Athens than city rover and culture journalist Nikos Vatopoulos. Join him as he guides us through the constantly-evolving streets and neighbourhoods that make up the bright urban fabric of contemporary Athens to evoke a city beyond museums and monuments. An Athens that is complex, contradictory – and always surprising.


"Athens is definitely a character. She can be chaotic, rather pleasingly moody, never ever dull - and always unpredictable." Victoria Hislop, author of blockbuster The Island, first visited Athens as a teenager, during the summer of 1977, and was captivated by the heat, the people … and feta. Since then the best-selling British writer has become an adopted Athenian and even has her own apartment here. Hear Hislop awaken a dramatic 20th-century Athens through the pages of her new novel, Those Who Are Loved, and share how the city continues to fuel her writing.


"There's no way to stop photographing these monuments. Even if you've been photographing them for 60 years, as I have." Few photographers have amassed such a weighty visual record of post-war Athens as Robert McCabe. The New Yorker began shooting our city in 1954 and has been returning ever since to capture its people, architecture and ancient sites with his signature nostalgia. Hear McCabe recall a golden age of Athens where there were no traffic lights – and he had free run of our mighty antiquities.
"The power of art is to heal - physically, emotionally and politically," says maverick Greek theatre director Elli Papakonstantinou. For Papakonstantinou, theatre has no boundaries. She has reimagined Aeschylus at the Mauthausen Concentration Camp in Austria; and rebooted the myth of Oedipus in New York as an opera fusing neuroscience with traditional performance. Her calling card is to pluck stories from ancient Greek drama and root them in the now. Join this forward-thinking artist as she introduces us to Athens' thriving theatre scene and investigates the enduring relevance of the Greek classics in speaking to our contemporary concerns.
---
Whether you've just arrived in town – or have been here for years – Athens always has new secrets to share!
This is Athens
is the official guide to this captivating city of ancient energies and booming urban culture. Compiled by a team of specialist local writers, This is Athens brings you an authentic and intimate portrait of a living Athens beyond the guidebooks – along with daily curated listings of all the best events and great weekend inspiration all-year round. From must-know neighbourhoods and emerging art hubs, to gourmet hotspots, cool shopping and the buzziest bars, This is Athens will help you to get the most out of living in Athens!