The Epigraphical Museum: A Cultural Gem In The Center Of Athens
by XpatAthens
Thursday, 01 October 2020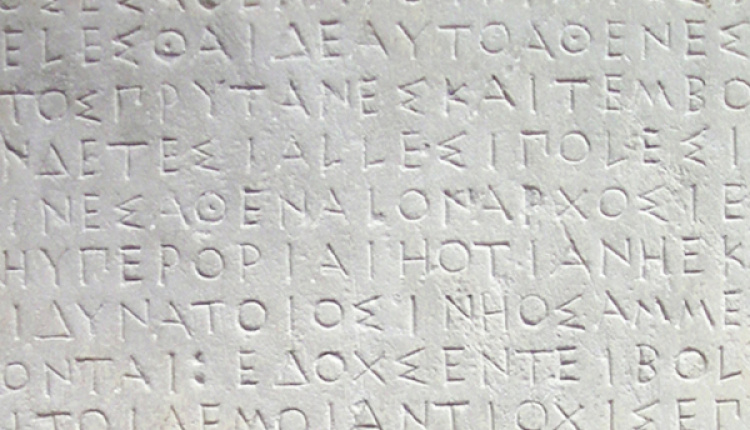 Did you know that the largest Epigraphic Museum in the world is located in Athens? The Epigraphic Museum hosts in its permanent collection 14,078 inscriptions, which cover the period from early historical times to the Late Roman era. Even though the Museum is housed on the ground floor at the south wing of the National Archaeological Museum, it has a separate entrance from Tositsa street.

The Museum's purpose is scientific research, study, registration, protection, preservation, publication, photographic documentation, and promotion of the ancient Greek inscriptions. The Museum also aims to create a specialized epigraphic library while the inscriptions have already bee digitally cataloged. It hosts temporary exhibitions regularly and organizes art exhibits inspired by Greek script and the ancient inscriptions.

When Was The Museum Built?
The main building dates from 1885, with an extension added in the 1950s.

Why Is The Museum So Important
The ancient Greeks' detailed and diligent record-keeping provides excellent insight on life and society.

Must-See Exhibits
At first glance, the Epigraphic Museum might seem too specialized; however, a complete cost-account of the Parthenon's construction and a prototype voting machine used in the election of state officers in Athens, circa 162 BC will fascinate visitors.

Fun Fact
The detailed financial data chiseled on ancient marble slabs have an odd similarity to a modern-day computer printout.



Address: 1 Tositsa, Athens (Get Directions)
Telephone: 210 8217637 & 210 8232950
Hours: Monday, Wednesday, Thursday, Friday, Saturday, and Sunday from 09:00 to 16:00 Tuesday Closed.



---
Discover Some Of The Best Under-The-Radar Museums In The City
---