Under-The-Radar Museums In Athens
by XpatAthens
Monday, 09 December 2019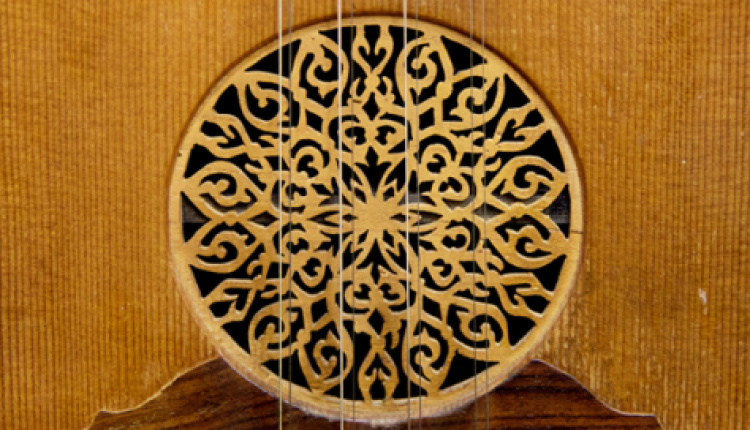 When a city has something as notable as the Acropolis for a backdrop, it's easy to disregard the modest cultural treasures that will help you to plunge deeper into the intriguing history and culture of Athens. Here are a few of Athens' lesser-known museums that will teach you interesting facts about the city and its heritage.



Museum of Greek Folk Musical Instruments

The Museum of Greek Folk Musical Instruments comprises a collection of about 1200 Greek musical instruments, some of which date back to the 18th century. The Museum that is housed in the Lassanis Mansion in Plaka, is the brainchild of musicologist Fivos Anoyanakis was established in 1991 and aims to safeguard and preserve Greece's traditional musical heritage through various activities for adults and children alike. The exhibited musical instruments have a high decorative value and great ethnological and musicological interest.

Address: 1-3 Diogenous, Athens (Get Directions)
Telephone: 210 3254129
Hours: Monday, Wednesday, Thursday, Friday, Saturday, and Sunday from 09:00 to 16:00 Tuesday Closed.



Digital Museum of Plato

Dedicated to Plato–one of the greatest philosophers of all time, the digital Museum of Plato is one of the newest Athenian museums. Located on the site of Plato's Academy in the center of Athens, this contemporary, interactive venue is the first of its kind in Greece. The history and work of the philosopher dominate the Museum's exhibition, which divided into 3 different sections and is displayed in 3 halls. With digital applications, video screening, maps, and other exhibits, the Museum highlights the historical and archaeological evidence of the Academy and approaches philosophy using the latest technologies.

Address: 1 Alkmeonos, Athens (Get Directions)
Telephone: 210 5142138
Hours: Tuesday to Sunday from 9:00 to 16:00. Monday Closed.

Political Exile Museum

Over the last 200 years, Greece has endured the Balkan Wars, two World Wars, civil war, and a military junta. During the country's turbulent history, political exile to Greek islands was a common practice. From 1926 to 1967, many Greek islands became home to political prisoners. Political exiles were usually politicians, military figures, and activists, but also poets and artists. Ai Stratis is an island with 210 inhabitants on the North Aegean Sea, which served as a place of exile for approximately 10.000 people. Exile as a means to politically control and violate human rights is the key theme around the Museum of Political Exiles of Ai Stratis. The Museum's collection includes photographs, manuscripts, press clippings, everyday objects, artworks and handicrafts, and much more that will bring guests closer to the hardship of political exiles on the island of Ai Stratis.

Address: 31 Asomaton, Athens (Get Directions)
Telephone: 210 3213488
Hours: Monday to Friday from 10:00 to 13:00. Weekends Closed.

Hellenic IT Museum

A museum which is full of historical IT achievements, rare exhibits, and memories that encourage, educate, and bring emotions! Younger and elders, veterans and amateurs, are welcome to explore the Hellenic IT Museum! Since its launch about a decade ago, the Museum constitutes the first official Greek organization that exclusively exhibits the IT history timeline from 1970 to mid-90s, and it is the only Museum of its kind in Southeast Europe.The first personal computers, the first micro computers, the first portable computers, as well as vacuum tubes, punched cards, first RAM memory and other hardware items are waiting to be discovered or reunited!

Address: 2 Petrou Spiropoulou & Thessalonikis, Moschato (Get Directions)
Telephone: 210 3007010
Hours: Monday to Friday from 10:00 to 16:00. Weekends Closed.