New Digital Museum Dedicated To The Philosopher Plato
by XpatAthens
Tuesday, 01 December 2015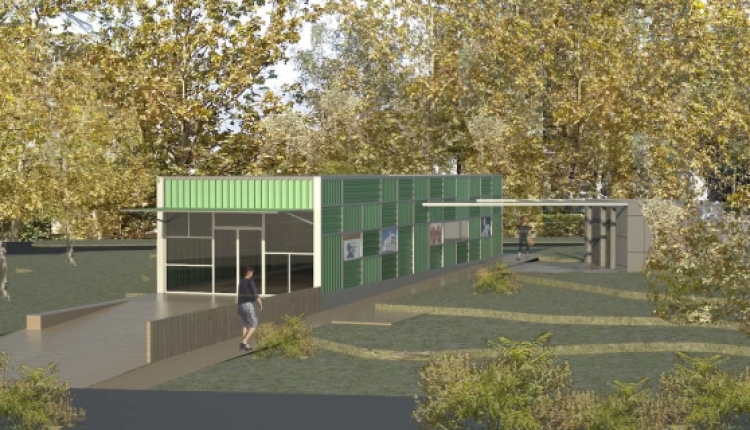 An entirely different museum, digital and dedicated to Plato, the great philosopher of the antiquity, opened at the archaeological site of Plato's Academy in Athens.


The history of Plato and his work dominates the museum's exhibition, which is divided into three sections, unveiled in separate halls. Digital applications, video screening, maps and other material constitute the first museum of philosophy in Greece.


The museum's construction is also a part of the exhibition and its entrance is from the back of the building and works as a time capsule that travels the visitor back to Plato's era.


Another important element is its orientation which is directly connected with the archaeological site, the neighbourhood and the present. Moreover, the material used for the museum's construction is in total harmony with the surrounding environment.
The Digital Museum is in a new building in the Academy of Plato and comprises of a series of physical exhibits and multimedia applications with a variety of thematic areas. Through multiple levels of information consisting of texts, multimedia material and images, the visitor will be navigated both in the area (Academy of Plato and greater area) and in the "world of ideas". Beyond the emergence of the region and Platonism, the presentation aims at creating stimuli for discussion within and outside the area. The presentations are bilingual.


The exhibition takes a "step back" in time. It starts from the Academy of Plato in the current Athenian neighborhood. Along the route of the building's exterior, time counts counter clockwise and we see the archeological site's stages of revelation and discovery.


Located at Akadamia Platonos, Athens 10400, one of the oldest neighbourhoods of Athens, the Plato Academy is a welcome reprieve to an area of Athens not particulalry well known for its beauty.
The museum is open daily from 09:00 - 16:00, except Mondays. Entrance is free. To learn more, please visit:
Plato Academy.
Sources:
The Toc
and
Plato Academy