Top Things To Do In Athens
by XpatAthens
Tuesday, 12 July 2016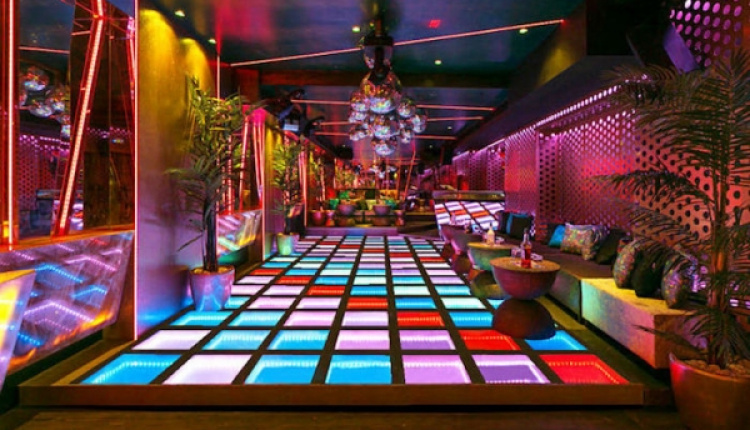 What constitutes a
perfect day in Athens
? Many things contribute to a perfect day like restaurants, bars, shopping, and sight-seeing. A new marketing campaign, 'Speak Athenian. Be an Athenian,' is promoting Athens as a hybrid city that blends past and present and is a unique and multi-faceted city with an urban center and a beautiful coast. 'Hipstorical,' the term used to describe the new campaign, is defined as 'An Athenian paradox, über-hipsters that fit right in around the 2,500-year-old Acropolis.'
Some of the best spots for local brews, grain bowls, flea markets, brunches, fine delicatessens, and beard balms can be found in downtown Athens, around the streets of the Parthenon, known as the historical triangle.
Born in Athens, designer Christina Economou, takes us on a tour of her favorite places and describes what makes a perfect day.
Starting the day early with coffee, Economou then takes a morning walk through the National Garden, a beautiful place filled with inspiration for a designer.
Additional Bakeries and Cafes
Takis Bakery:
Open since the 1970's, this family-run bakery serves delicious Greek and international breads, cakes, and pies. Popular sweets include a lemon drizzle pound cake, carrot cake, or the double-decker daily special.
Lotte Café-Bistrot:
An adorable anachronistic café situated to the east of the Acropolis, was started as a side project by the owner, Theodora Athanasopoulou, about a year and half ago. This café is a gathering for the Athenian creative class, who like to drink organic Greek wine and signature cocktails while eating Greek pies, cakes, and homemade sweets that are made by Theodora's mother.
Before heading to work, Economou stops at the sea market of
Plateia Avissinias
, which has anything from vintage chairs to a tiny curiosity box.
A nice place to eat lunch, according to Economou, is at the
Cycladic Museum
or a restaurant called
Alfiere
, that serves sandwiches with truffles. If you're craving Italian food,
Capanna
has a great lunch menu.
At the end of the work day, Economou meets with friends for an evening dinner and drinks at
RATKA
or
Freud
in Kolonaki, a place for sushi and a great atmosphere. If dinner is not on the agenda, Economou will try to catch an interesting exhibit at the
Gagosian Gallery
or the
Benaki Museum.
If Economou feels like more drinks and dancing, she will head to
Cinderella
, a new discotheque, or
Jazz in Jazz
, a small bar close to home.
Additional Bars and Clubs

Alexandrino in Exarchia:
A chic place, perfect for unwinding with a glass of wine.
Kitty Cat:
What was once an old Chinese restaurant, it is now a nightclub with a hipster vibe and a great place to have drinks and dance until 4 in the morning!
Barrett:
On the border of the Monastiraki flea market and Psyri, Barrett is a new alternative rock bar. There are different DJ's every night and the crowd is filled with artists and musicians. The drinks are affordable and they have a great selection of beers and music. There is also a gallery upstairs with new exhibits every month or two.
Couleur Locale:
With multiple levels serving different things, the 3rd floor has a great night scene. It is open air, has stunning views, and an extensive cocktail menu.
Top Spots for Shopping
Greece Is For Lovers:
Offers attractive contemporary products with a signature aesthetic, combining kitsch and luxe. Many of their pieces are one-of-a-kind, designed by local craftsmen, Thanos Karampatsos and Christina Kotsilelou.
Forget Me Not:
A gift shop in the heart of Plaka, which features products an designs from more than 150 Greek artists, architects, and graphic designers.
Iliana Makri:
Offers local, handmade pieces as well as international and Greek jewelry designs.
Luisa:
Great for high-end designer clothes.
Attica:
One of the best department stores and carries Economou's collection.
For more suggestions on Top Things To Do In Athens, please visit:
Harper's Bazaar
and
Vogue