Best Sandy Beaches Around Athens
by XpatAthens
Tuesday, 30 July 2019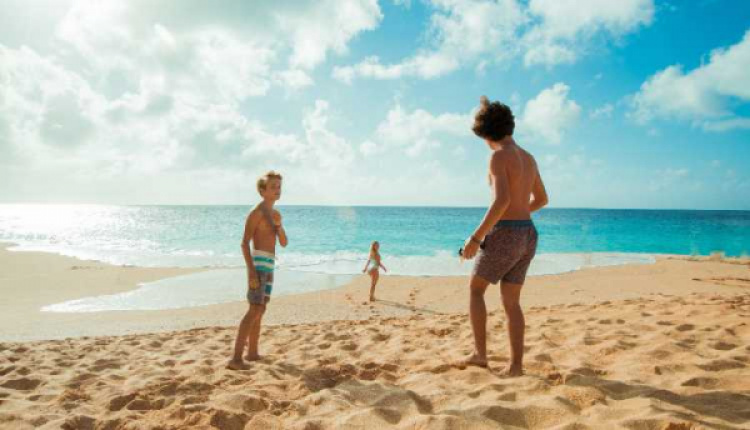 The Athenian Riviera is lined with countless beautiful, clean beaches to choose from. However, if you are fixed on sandy beaches, you should definitely visit one of the beaches listed below!
Vromopousi
Vromopusi is another clean beach, approximately 60 km for the centre of Athens, in Keratea. It is quite sandy with few pebbles while the rocks on the other side are reserved for those who love diving.


Varkiza Resort (Yabanaki Beach)


One of the many fully organized beaches of Athens, Yabanaki beach is famous for its wide range of services and amenities. There are watersports facilities, beach bars, various restaurants, and child-friendly activities.
Mauro Lithari
Located relatively close to Athens (about 39 km), Mavro Lithari is a small but sandy, organized beach. It beach bars with ice-cold drinks appropriate when the heatwaves strike. The refreshments and drinks served at the beach bar will come in handy when the temperatures rise.


Marikes


Marikes beach is located between Rafina and Loutsa. It has a beach bar, it is sandy and not organized.Its shallow waters make it an ideal beach for families with young children.


Kakia Thalassa


Kakia Thalassa is one of the cleanest beaches in Attica (except during northern winds). This beach is paved with small pebbles outside and sand in the water, it is relatively organized with sun loungers, umbrellas, and swings for kids. It is about an hour's drive from the center of Athens.


Loubarda

Located in Agia Marina Bay, Loubarda is organized and has shallow turquoise waters. The beach offers a shelter from the wind due to its unique location.


Saronida


Saronida beach provides plenty of shade, but only if you get there in time to catch a spot to place your towel under the trees. It is sandy and has beautiful clear waters. It may not be organized, but you will find a kiosk and restaurants right across the road.


Grand Beach Lagonissi


Undoubtedly one of the most beautiful and luxrurious sandy beaches in Attica. It has beautiful waters and sand inside and out. Entrance costs 12
€ per person during the week and 25€

per person
. Special prices apply for children aged 2-12.
Enjoy the rest of the summer!